Ruth Shapiro
Co-Founder & Chief Executive For The Centre for Asian Philanthropy and Society
Hong Kong S.A.R.
Who is Ruth Shapiro?
Ruth Shapiro is the Co-Founder and Chief Executive of the Centre for Asian Philanthropy and Society, which is a uniquely Asian, independent, action-oriented research and advisory organization, committed to improving the quality and quantity of philanthropic giving throughout Asia. She also founded the Asia Business Council and served as its Executive Director from its inception in 1997 until May 2007.
Ruth Shapiro is the primary author of Pragmatic Philanthropy: Asian Charity Explained, published by Palgrave Macmillan in January 2018. She is the editor of The Real Problem Solvers, a book about social entrepreneurship in America. She also co-authored the book, Building Energy Efficiency: Why Green Buildings are Key to Asia's Future. She is a regular speaker on issues related to private social investment in Asia.
Ruth Shapiro spent the early part of her professional career in the field of international development. Within this field, she held management positions and built new program areas at the Academy for Educational Development, the Harvard Institute of International Development and Global Outlook.
She holds a doctorate from Stanford University and master's Degrees from Harvard University and George Washington University. She completed her undergraduate work at the University of Michigan.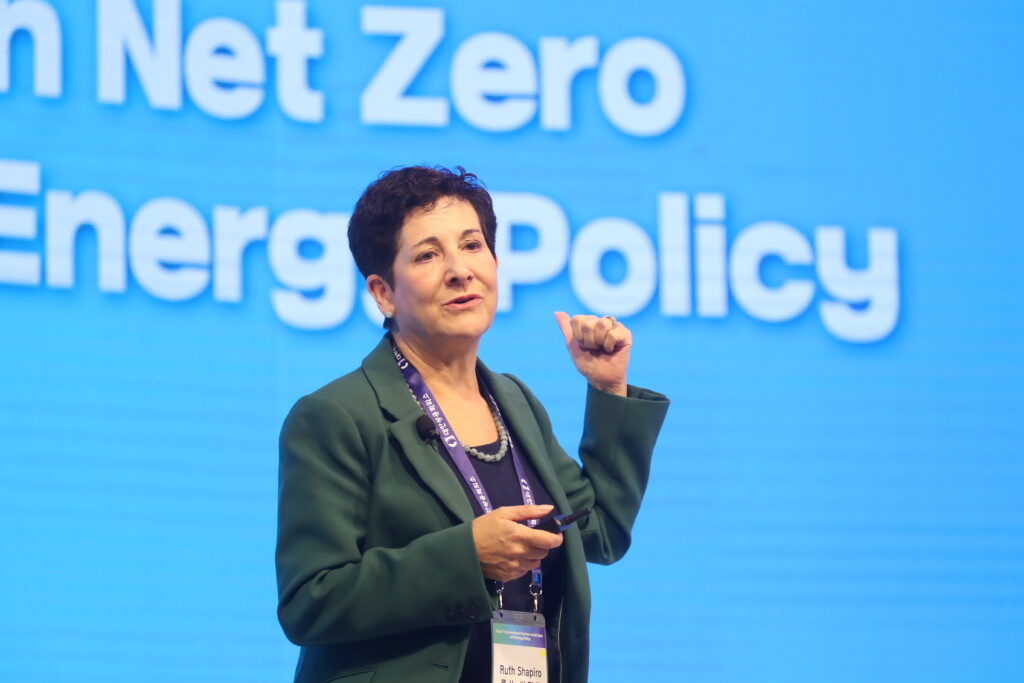 How did you get started on this path of philanthropy, Ruth?
Ever since I was a small girl, I have been interested in two main areas: helping people and communities and Asia. I have been able to focus on both. After graduating from university, I spent two years in the Philippines working to promote micro businesses and community development. I realized that while many in poor communities had great wisdom and understanding of their circumstances, they didn't feel empowered to push for change. I realized that education is fundamental to helping people see that they have agencies to take control, even in the most humble cases. My academic training at Harvard and Stanford stemmed from my desire to learn strategies for empowering the most vulnerable to be part of the solution.
This has been a guiding principle throughout my academic and professional career.
In 1997, I had just had two children and had finished obtaining my doctorate. The notion of corporate citizenship and responsibility was just beginning to take hold. 1997 was also the beginning of the Asia Financial Crisis. During that time, companies were forced to think about their operations, sustainability and their commitment to the communities they were operating in.
I created an organization the Asia Business Council to help Chairmen and CEOs think about their role in society and the resources available to them to do good and do well. I do believe that enlightened companies can make a positive and constructive difference in our communities specifically and our world more broadly.
Let's talk about philanthropy. What are the main differences between philanthropy and charity, Ruth?
Charity is when you donate to help with a problem in real-time – helping a sick child, responding to a natural disaster, or giving money to a beggar on the street. Philanthropy entails a more systemic approach that tries to get to the root causes of a problem and solve that issue over the longer term.
How is philanthropy different from each continent to the other?
There are three main differences between much of Asian philanthropy and that in Europe and the US.
1. Asian philanthropists tend to focus on a community or group of people versus the problem first. They say this is the group of people I want to help and the solution stems from that goal. Since most of Asia is still emerging markets, the needs tend to be in basic areas such as education, health and livelihoods.
2. As 85% of all Asian companies are family dominated, it is common for a philanthropist to route funding through her company or to approach the issue utilizing all her resources including that of the company.
3. Regardless of the type of government in power, Asian philanthropists tend to work aligned and often in partnership with the government. This is an advantage. When government is part of the solution, it can help to scale that solution in ways that individual philanthropists and companies cannot.
Tell us about your book, Ruth
Well, thank you for this question. My book is available open access which means free! You can download it at no charge from our website or Amazon.
The book tells the story of what are the unique characteristics of Asian philanthropy and how it works throughout the region. We make the point that there is a long history of charity and philanthropy in our region, and we should celebrate and learn from this to make our contributions more relevant and impactful.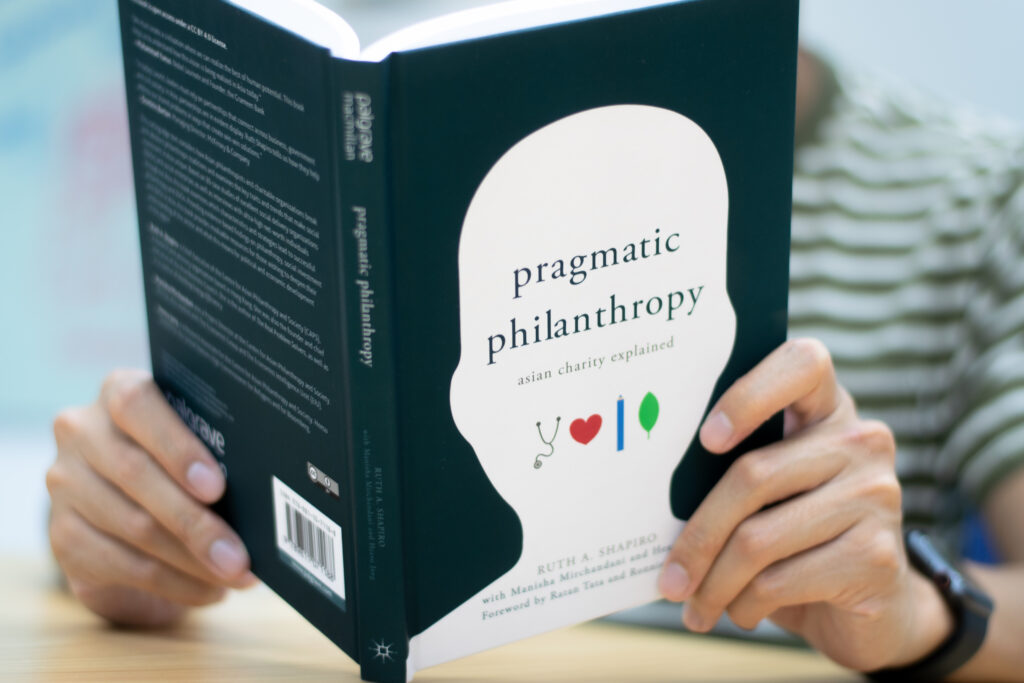 What about the recognition, Asia's Most Influential Hong Kong you got in 2021?
I am grateful that our work has been recognized in Asia and around the world. I believe people and institutions understand that bringing the Asian perspective into the global mix is relevant and timely.
Which are the Asian countries that have the biggest number of philanthropists and why?
China and India have the most philanthropists because they have the most people!
I don't believe that one people from any one country are more compassionate than any other. I do believe that in some countries, the government can and does incentives and promote philanthropy.
If your readers are interested in this, they should take a look at our Doing Good Index report and related microsite.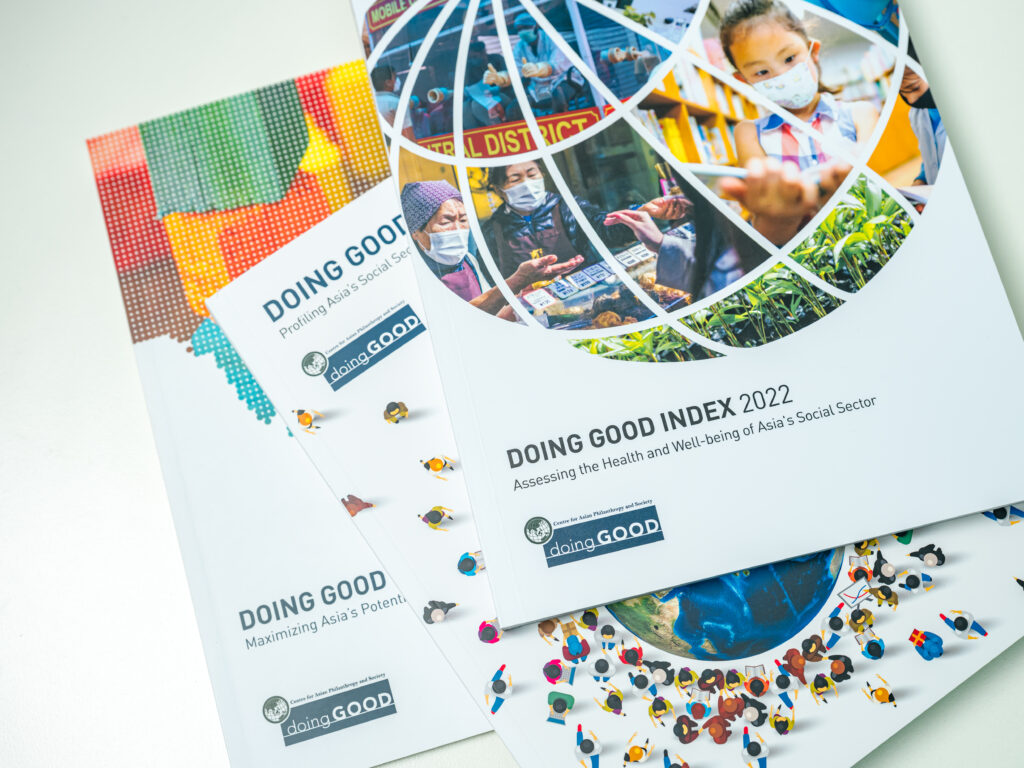 Ruth, how can one be a philanthropist?
People sometimes believe that one must be very wealthy to be a philanthropist. This is not the case. If you cannot donate money, you can donate time and expertise. Figure out which issue you want to work on and an organization whose work resonates with you and then offer them your help.
How do you see philanthropy evolve in Asia?
Asia is one of the most economically dynamic parts of the world. This will continue to be the case.
Increasingly, the traditional demarcation between companies, governments and the social sector is merging. Companies see they have a role to play. Governments are working to help individuals and companies engage in addressing problems and organizations are developing innovative, multi-sectoral approaches.
I see this coming together to work on and solve problems together as a positive trend.
In Asia, we care about relationships. Deepening relationships and working together come naturally. This is an advantage that could and should continue to be leveraged.
What are your plans going forward, Ruth?
To keep on doing what I love!
Best book you've read this year
Demon Copperhead
The last music you downloaded
Taylor Swift's new version of Speak Now.
The book that changed everything for you
The Good Earth by Pearl Buck. It was this book that first caused me to fall in love with China.
When you need to feel inspired
I go out in nature.
A typical day for Ruth Shapiro
I work a fair amount. So, work during the day followed by dinner with friends and family.
What have you come to appreciate the last 2 years
I have always appreciated those in our universe who are committed to making the world better. This appreciation only grows over time.
Definition of success to you
Someone whose life has made a positive difference in the world.
The biggest inspiration comes from
People working on the front lines in solving problems.
One gadget you can't do without
Phone, of course!
Favorite podcast
New Yorker's Radio Hour.
Something you've recently discovered.
The natural beauty of Hokkaido in summer.
Philosophy in life
No guts, no glory!
Best things about Hong Kong
There are too many good things about Hong Kong! The buzz of this place is extraordinary! The people, the energy, the scenery and of course, the food!
Where Fab! Luxe readers can get to know more about your work
Follow us on WeChat: 亚洲公益事业研究中心