V Selvam
Ex-Malaysian Tennis Player,
Founder & CEO, DUTA International Tennis Academy, Kuala Lumpur, Malaysia
Who is V Selvam?
I came from the Malaysian coastal town of Port Dickson. We were a family of seven brothers and sisters.
When I was 10, I worked part-time after school as a tennis Ball Picker at the Royal Port Dickson Yacht Club. That's where the love for the sport started.
Your story is such an inspiring one. Walk us through how you were discovered, Coach.
While the club members took water breaks, we ball pickers had a chance to use our rackets and hit some balls. I had a huge interest in the game so I learnt a lot just by observing them play. Since the opportunity to pick up the racket and play was so limited, I made use of each second to give my best. The members were encouraging and were also impressed. In time, the club coach, the late Mr Willy started to help me with some lessons.
Your life took a full turn when you were given the opportunity to be under the tutelage of a big name in the industry. Tell us all about that.
By the age of 12, I was already competing and winning some medals and from then on, just kept going forward in my tennis. By the age of 16, I became the National Men's No. 1 player and even entered the Malaysia Book of Records for that: The Youngest Men's No 1 player. My talent and continued success in bigger tournaments drew more attention.
The-late-Mr Juan Los-Santos had been observing and decided to personally sponsor me and become my manager. That's when I turned professional. He sent me to the Bollettieri Academy for training and I started to play on the ATP circuit I reached a career-high of 424 which is the highest any Malaysian had ever achieved to date. I am deeply grateful to Mr Santos. Not only he was my Sponsor and Manager, but he also truly cared about me and was like a father figure in my growing years. Sadly, Mr Santos had just passed away on 30th March 2023 at the age of 75. Where I stand today is a tribute to him.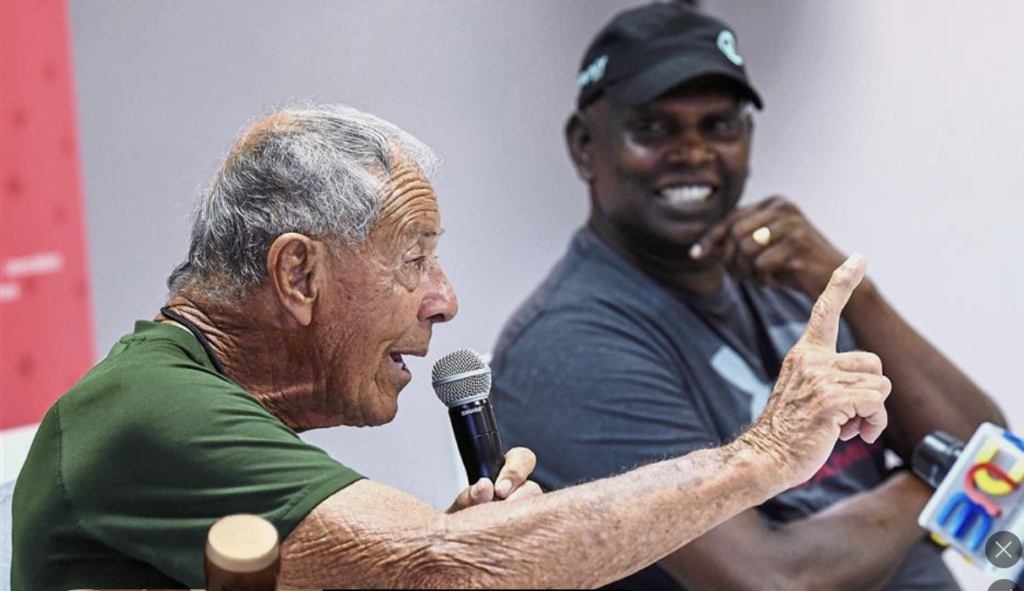 Coach, you have attained so much on the tennis front. Let's talk rankings, the wins, and the medals.
In 1994, I won the ITF Sattelite Circuit and reached a career-high of 424 which is the highest any Malaysian had ever achieved to date. I was the Malaysian No. 1 player for 20 years and an unbeaten record for 16 years.
I came out of retirement four times. Whenever I was asked to play for the country one more time, I succumbed. The last was for the Davis Cup at age 40 – I played doubles and still delivered victory.
I won 2 bronze medals in Men's Singles in SEA Games in 1989 and 2001. In SEA Games history, Men's Singles only achieved 3 medals and 2 of which were by me.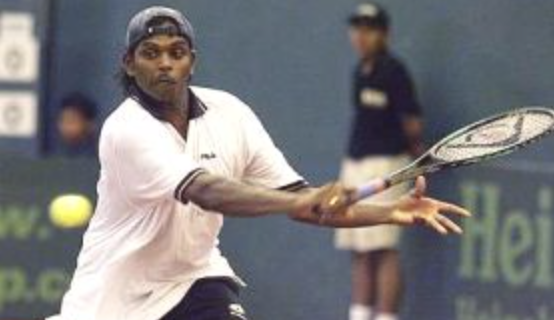 Tennis is not one of the sports that take centerstage in Malaysia. How do you see it evolving over the years?
We have several juniors who have made great success internationally but it has been mostly out of their own effort. They have the financial means for private coaches and travelling to tournaments. To achieve great success in tennis requires a huge amount of funds – for training and travelling to tournaments; one after another to chase points. I had been extremely lucky in my journey to be sponsored generously by a private sponsor.
So, we are not short of talent. Many of the juniors with strong fire and determination come from mid-to-lower-income families. We need a real, serious, committed and comprehensive approach to the sport from the bottom, right to the top at the national level. We need a well-planned long-term plan with goals and targets, a remarkable and fair system, in all aspects from grassroots development, coaching, player selection, tournaments, financial support and the management of the sport itself.
There is ample data and success frameworks from countries around the world including from the south-east Asian region that we can learn from. We would also need to nurture good and healthy working relationships between all stakeholders including the private sector and private coaches. Until all these happen, there will not be many changes. That's the hard truth.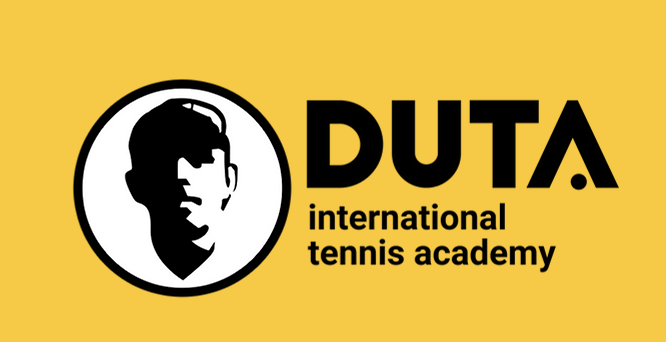 You founded the DUTA International Tennis Academy. Walk us through how you come to that decision to start the academy and what is your vision for the sport in Malaysia.
Tennis had been a sport for the elite society. I came into tennis by luck and my success was through immense sacrifice and hard work. I wanted to make tennis affordable and more accessible to ordinary people, especially the kids. The Academy is the first private academy in the country. It is also the first to have structured group lessons for kids that help make tennis more affordable.
The venue was just a white elephant until the academy started and it has continued to thrive with activity. It boosted the rise of many other similar development programs all around the Klang Valley and the country.
In my tennis life, the Bollettieri system (where I was fortunate to be sponsored for training) shaped me. I am living proof of the success of the system along with ten World No.1 players that Bollettieri produced. He was the greatest coach of all time and I wanted to share this with my fellow Malaysians. I reached out to Nick Bollettieri himself, and told him about my vision for Malaysia and he was thrilled! He came twice to Malaysia and together we did the TraintoWin Camps in 2017 and 2018. We trained juniors and coaches as well, all fully sponsored. The 2017 camp was the biggest tennis camp ever in Malaysia. We had three hundred participants over three days – from national juniors, schools, adults, corporate people and coaches.
Nick Bollettieri hailed it as one of the best-organized tennis camps he had ever attended from among the numerous camps he did around the world. We forged a close relationship with Bollettieri. We came up with a long-term plan with Bollettieri as the Consultant, but such a grand plan needed the cooperation and commitment of all the stakeholders at the national level which at the time, seemed too challenging for them.
People are afraid of change. In any case, I am glad I have at least attempted to make a real change, with the world's best. On a smaller scale, through my Academy, I help in whatever capacity I am able to. I sponsor some of the juniors training but they are limited with funds to go for tournaments. We also emphasize that they do equally well in their studies and use tennis as a platform to gain scholarships for higher education.
So while trying to do well in tennis they can ensure their future is secured at the same time. Today, it is possible for you to study online while touring for tournaments. You no longer need to sacrifice one for the other. During my time, I chose tennis in order to go professional. I had to leave school to chase my dream. This is why I emphasize doing well in education together with tennis and I am so proud of many of my students from the Academy who have done well in both.
How do you see Malaysians being keener to take up tennis?
I believe more and more people are taking up tennis now. Tennis is a global sport with famous icons and that helps to boost the interest in the game. At our academy, we make tennis "easy entry" and fun. We try to keep the fees reasonable, provide rackets and help meet their specific needs. We also observed a shift after the pandemic, perhaps due to being able to work digitally and work from home, people have more time flexibility to explore and learn the sport which they probably had just been dreaming about. There is also a mental shift in the locals, to grab the chance, time is precious, and to try to stay fit and healthy by taking up a sport which is fun for them. Also, a little shoutout for all out there who are petrified of the sun; never mind the sun. Some sun is good for you!
Let's talk about your ongoing project of the DUTA International Tennis Academy expansion.
We wish to enhance the academy in such a way that we can help support more juniors to reach higher. The academy sponsors juniors with free training if they have raw talent, and the determination to work hard but do not have the means to pursue the game further. We have been having players who are willing to travel to come to us from different states like Penang, Kelantan, Johor, and Negeri Sembilan. They have the drive and the will and it kind of reminds me of myself when I was trying to start in tennis.
We would like to set up a mini dormitory to help house these juniors so they can have a conducive place to stay, train and be able to study at the same time. It will also help them save costs. We would also like to help fund them for tournaments.
The courts have been recently refurbished and look great and wonderful to play on. To complement this, we would also like to make the venue more comfortable and conducive for work and play; both for the boarding students and adults. The change of lifestyle where more people work digitally requires a place that can cater to all their needs in one place.
An F&B area, wifi access, restrooms with lockers and a hot shower. It may look like small things but these things matter a great deal and will help promote the sport, and people can spend more time playing the game and improve. In order to support all these, we are currently on the lookout for sponsors and advertisers who can help pump in the funds required for this purpose.
Sports are said to heal, unite and change society. What is your take on that, Coach?
At the Academy, that is truly our strength and we truly uphold that. Through tennis, we educate kids with all the good qualities; respect, courtesy, kindness and doing their best in anything they do – be it tennis or school or any other activity.
That is our motto #TraintoWIn – having the winning mindset. Just by having all these good qualities, you are already a winner. At the academy, everyone is treated equally regardless of their background. We also emphasize success in education because tennis can open doors for scholarships and having a good education can change lives. I am proud to say that at the academy we have children from all walks of life – from high society to humble backgrounds – different faiths, different school systems – all playing together. It is as if they speak only one language that is tennis.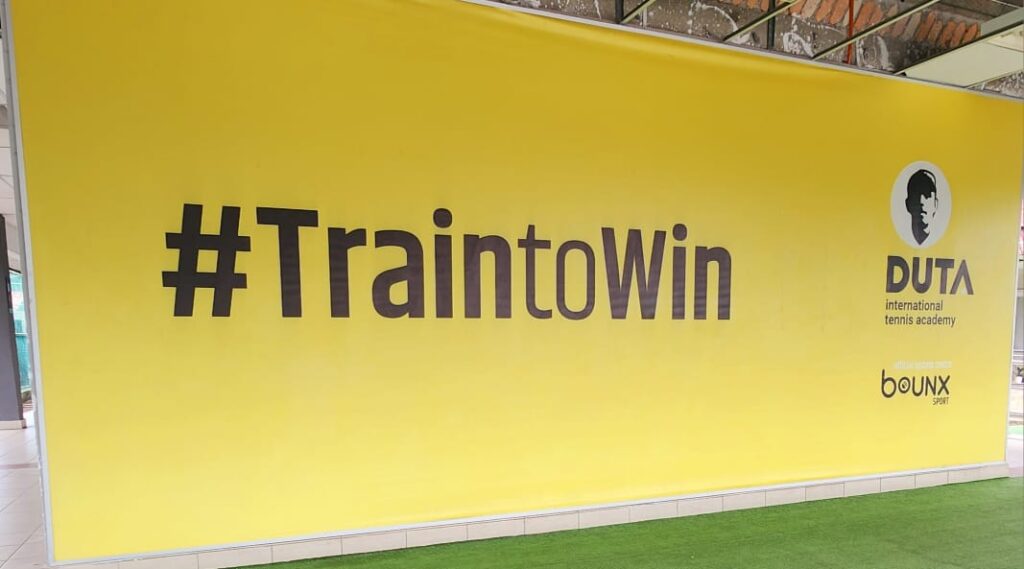 What is your advice for those who are passionate about tennis?
It is important that you develop good basics for the game. It will enable you to play the game well for life. As such, invest in some lessons with a good and qualified coach. Do not try to learn online or from friends. As you may end up learning the technique wrongly or not meant for your level. Oftentimes, people tend to learn the professional player's technique online, not knowing about the hundreds of hours of strength and conditioning, stretching and rehabilitation that goes behind in order to pull off that type of skill.
Furthermore, it is difficult to undo the wrong technique once you have learnt it and it has become a habit. Wrong techniques can also contribute to injury in the long term.
If there is one thing you can change in the tennis front of Malaysia, what will that be?
Start over – like a fresh canvas!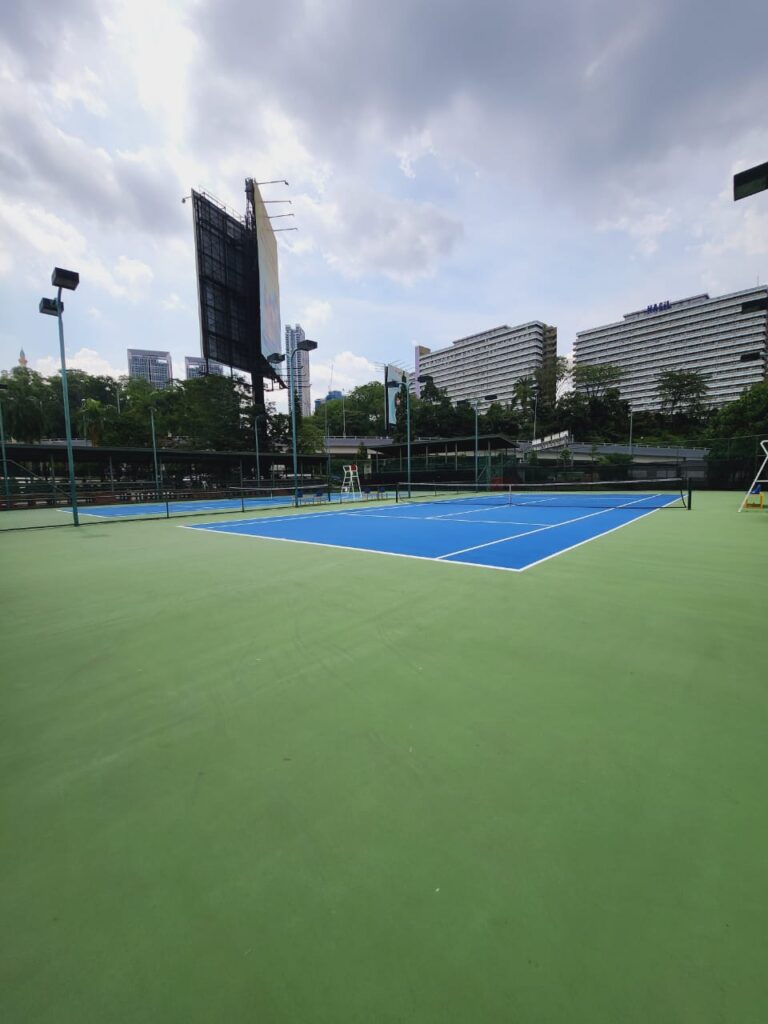 When you need to feel inspired
During my tour days it was the Alleycats, a Malaysian band. Their songs always helped me chill and bring out my best on court.
Things you'll always have in your fridge
If nobody stops me, it has to be ice-cream. I have a sweet tooth!
A typical day for V Selvam
On the court, on the court and on the court.
What have you come to appreciate the last 2 years
A renewed sense of appreciation for my work as a tennis coach. It has given me so much satisfaction in every aspect and it allows me to give others the same thing.
Best gift you've received
My wife – she has truly been my pillar of strength.
Best gift you've given
My never-failing attitude in delivering victories and lifting the Malaysian Davis Cup Team spanning from age 19 to 40.
Biggest inspiration comes from
My mother
One gadget you can't do without
My phone
Country you can't wait to go back to
Reunion Island, a region of France.
Your biggest pride
My daughter Serena who is studying Aeronautical Engineering at Imperial College London (ranked 6th in the world).
Philosophy in life
Chase your dreams by never losing sight of it with hard work, discipline and staying humble. Once you think you know everything you're done for!
Your morning routine
Coffee is a must.
Best things about Malaysia
It's the most economical, easy going, friendly and fun place to be – and of course, the food variety!
What's in your glass and plate for cocktail hour
Salad because my wife makes me hee hee
I do not drink alcohol
An indulgence you'll never forgo
Curry!
Your favourite tennis player
Rafael Nadal.
Your favourite sports/tennis brand
Babolat
Where Fab! Luxe readers can get to know more about your work