Ell Sorensen
Founder, Ell by Sorensen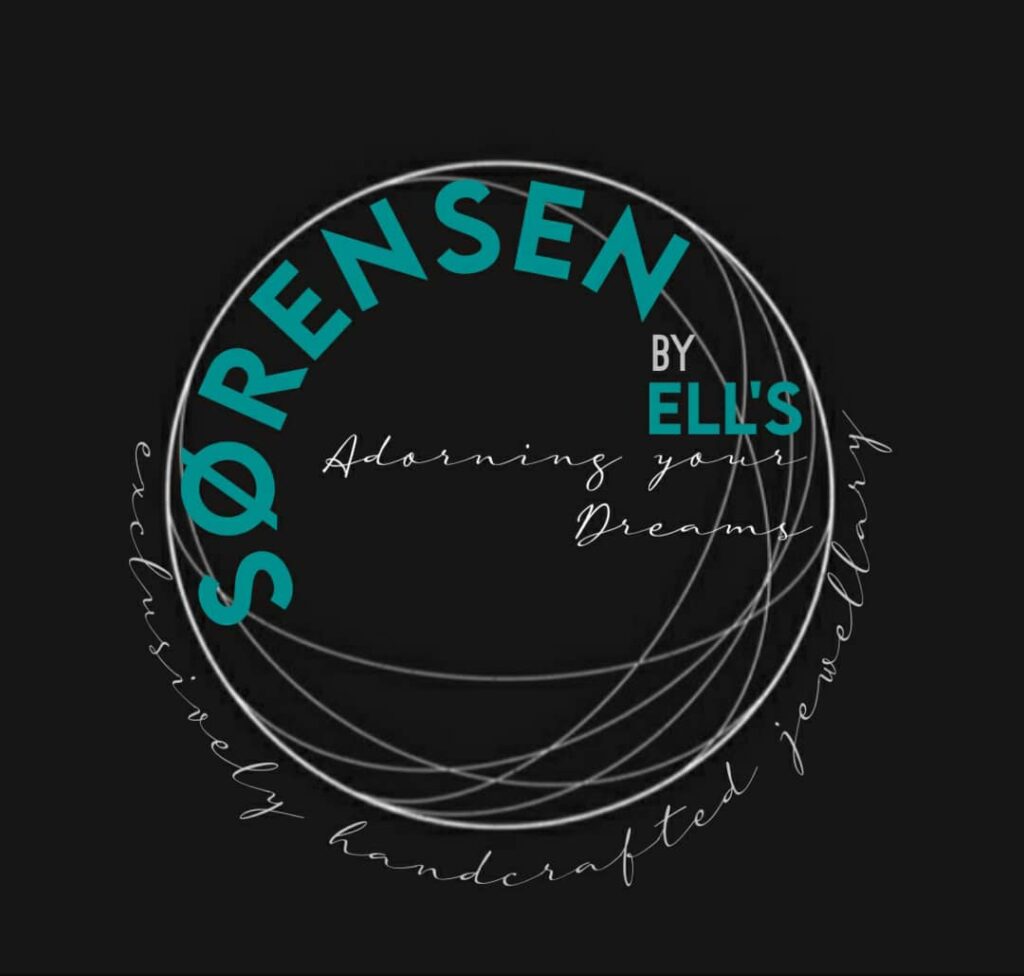 Tell us about you, Ell.
I am now in my late 40s and of mixed parentage, my mom is Indian, of Malayali descent and my dad is Danish. I grew up in Malaysia but I travel to Denmark often and learned to speak Danish from a young age. I have worked in an office environment my whole life and left a great company that I worked with for 18 years and moved to Langkawi, a tropical island in the northern part of Malaysia, 7 years ago due to health reasons. For most of my life I had been with numbers (accounting and human resources) and one can imagine the load of stress I had.
Oh, I love animals and they are always easily attached to me.

Ell, I am fascinated by your art. Let's talk about it. What is wire-wrapping?
Wire wrapping jewellery is where you take wires of various sizes and wrap them, curve them, and shape them into jewellery. Traditionally, it's made around gems or precious stones. Nowadays, a more mixed technique which includes soldering, clay and many more is used.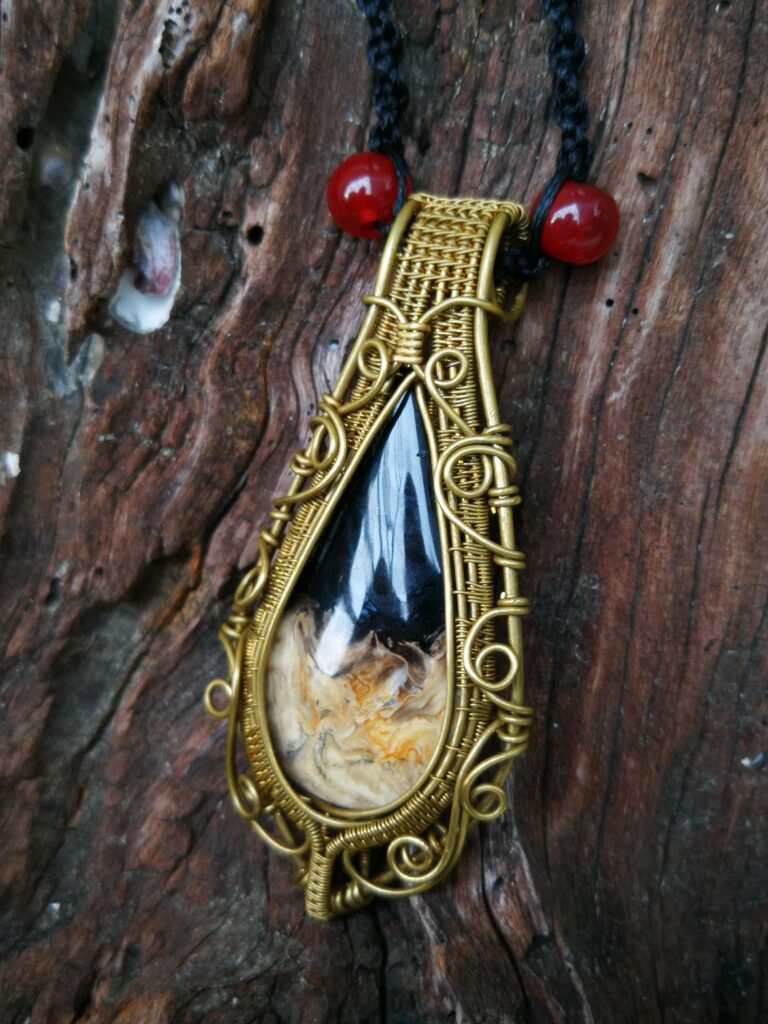 When did you start wire-wrapping and how did you get started on this art?
I got myself into wire wrapping 4 years ago. First, I tried wire wrapping with shells and beads as it is easily accessible on the island. My earlier mentors from overseas taught me a lot and gave me a lot of encouragement. I never thought I would be doing it as I am not a very crafty person (so I thought). I kept challenging myself with new designs and techniques. There are lots of mediums and techniques including mixed methods such as soldering. Still in search of my own style and also to never stop learning.

You now live on the tropical island of Langkawi , having moved from Kuala Lumpur. How has island living changed you as a person and artist?
I have learned to live a simple and slow-paced life. Everything is a 360-degree change. It gives me peace of mind waking up surrounded by flora and fauna and made me understand how much nature can do to us, in good ways mentally and spiritually. Being able to clear my mind has helped me to focus on my craft and it brings about the inspiration that I try to bring into my work.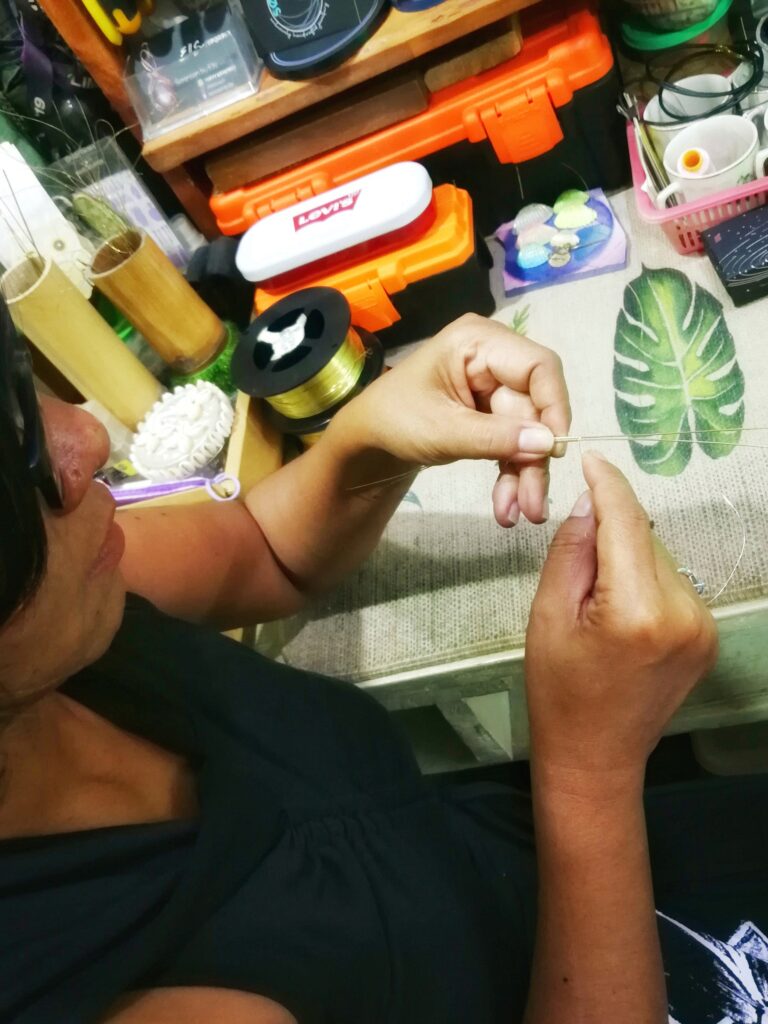 In your opinion, can art heal communities and societies?
Art definitely can. It helps me as a person that's for sure! I see communities of artists and crafters work and live in a very different way than I was before. It gives a sense of purpose, and expression and there is no limit or boundaries to what you can do with art. It bonds people and I especially noticed how we artists bonded well amongst ourselves. United in the idea of expression and thoughts.

Your plans and hopes for Sorensen By Ell's.
I wish to see myself as a professional wire wrapper with my own signature technique just like my mentors. They have excelled in their work with their own style; every piece is a masterpiece of its own. I also wish to bring joy to others when they wear them. It makes me so happy to see my work being appreciated and worn and most importantly, see that smile on their face. I want to share the passion and love of Sorensen by Ells with everyone. This name will be synonymous with these 2 key points. It is also my father's family name and I wish to bring about the love that we need to show to our family and remember our roots.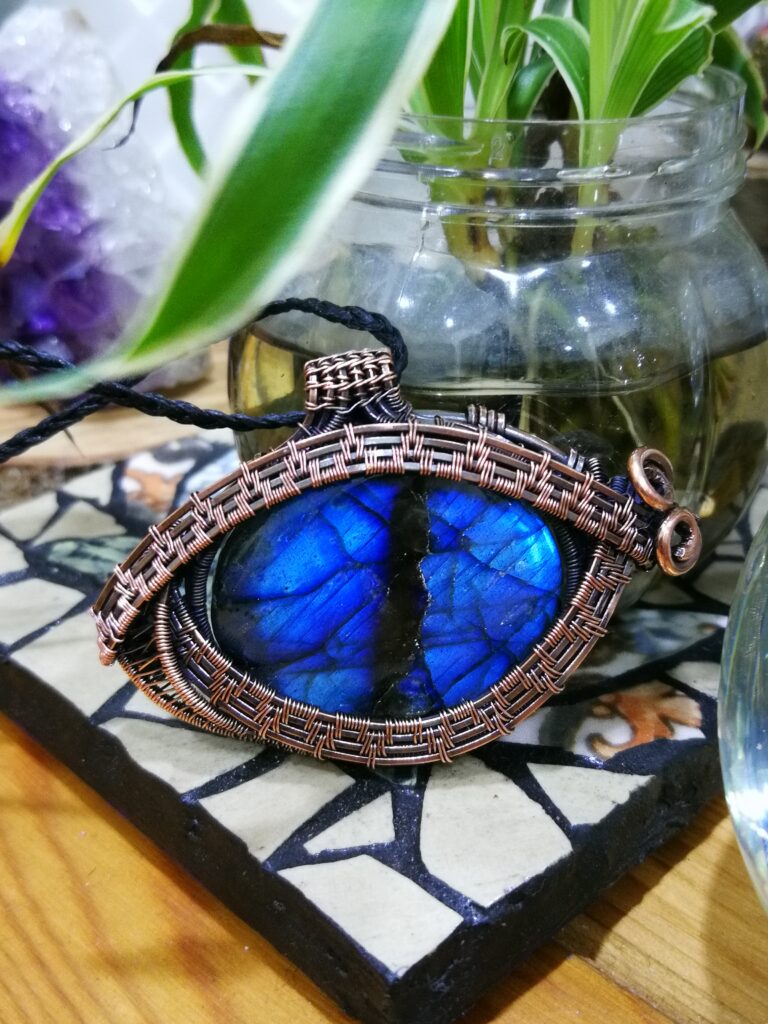 Where can Fab! Luxe readers go to see your pieces?
I am currently active on Instagram and Facebook. Ellsorensen for Instagram and Sorensen by Ells on Facebook. I do have Etsy account under Sorensen by Ells.
As for Youtube, I am actually working more on my journey and daily life here in Langkawi.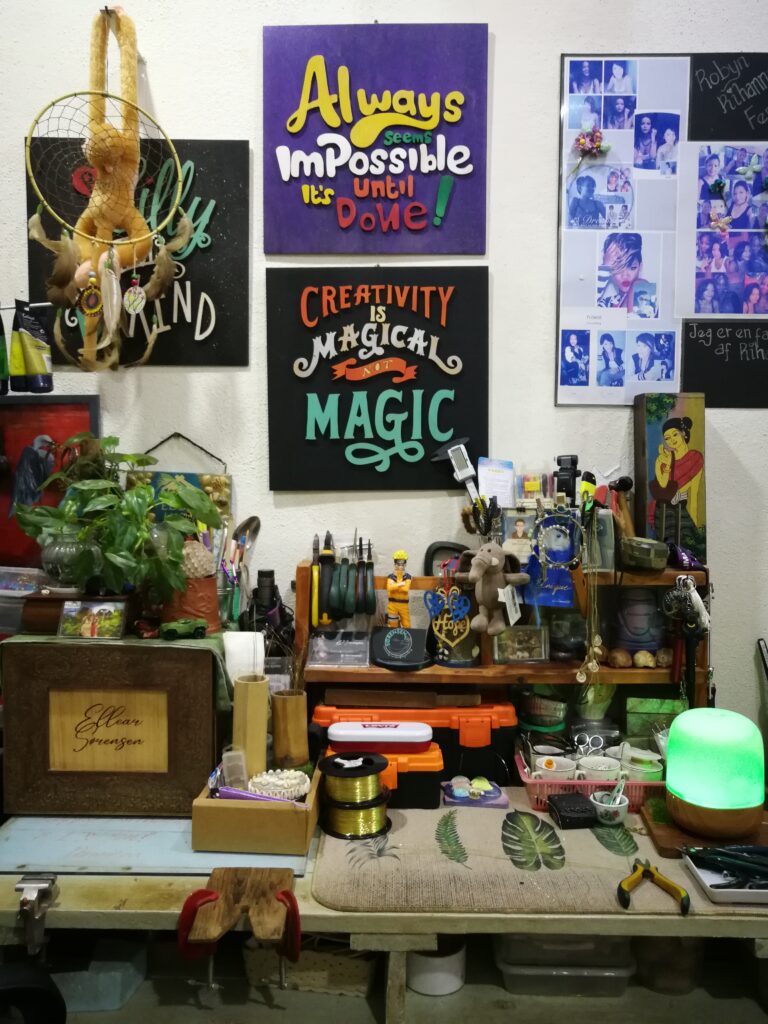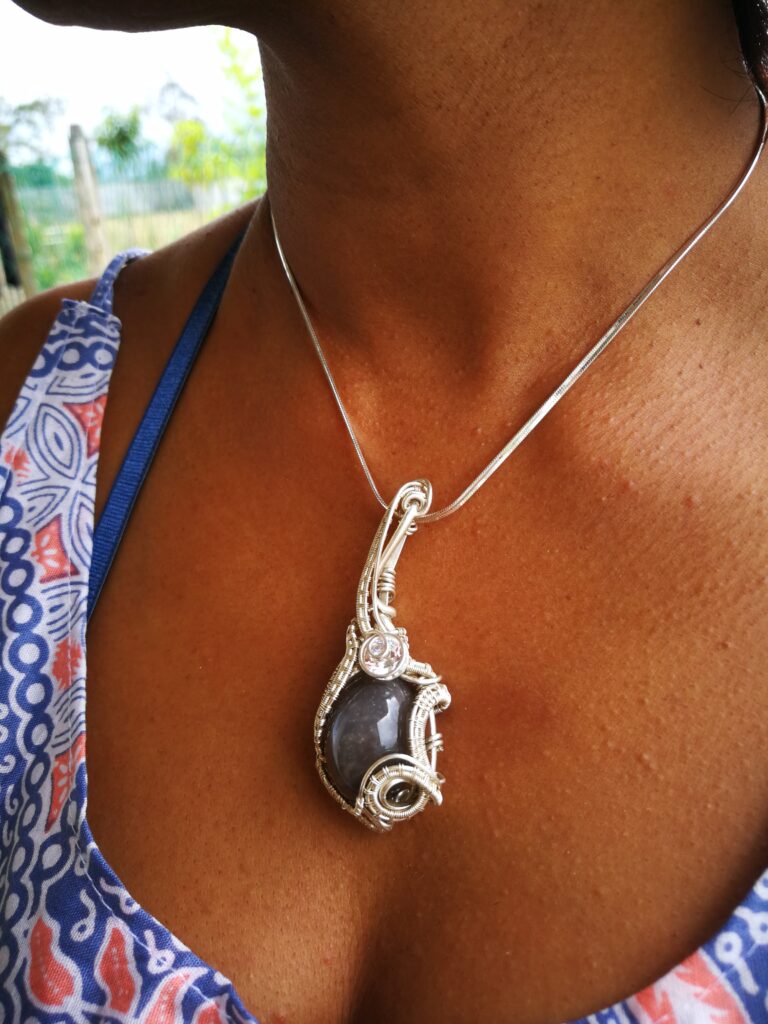 The last music you downloaded
The Vikings theme song

The music that changed everything for you
Hallelujah

When you need to feel inspired what do you do
Sing and dance

Things you'll always have in your fridge
Dark chocolate and grapes.

A typical day for Ell Sorensen
Get daily house chores done early in the day, care for my plants and my pets, cook and then wire wrap till late

What have you come to appreciate the last 2 years
Good friends that really care, especially during covid times

Definition of success to you
Achieving something that I never thought I would

Biggest inspiration
Rihanna and my dad

One gadget you can't do without
Anything that plays music. Music is my soul!

Country you can't wait to go back to
Denmark

Something you've recently discovered.
Journal, bookmaking and guitar

Philosophy in life
Never give up. Be humble and be strong.

Best things about Langkawi
The nature

Favorite type of movie
Action movies

What's in your glass and plate for cocktail hour
Red wine and tapas

Danish indulgence you'll never forgo
Cinnamon rolls

Work of an artist you collect or would (collect) if you could
Giraffe in the City ….love her bag range.