Damien Foo
Managing Director, Kaimirra Tutan (Malaysia)
Who is Damien Foo?
I am the Group Managing Director for Kaimirra Tutan, White Umbrella, Qton, and inQubi. I joined the company in 2020 as a Sales Director. In January 2022, I was promoted to Group Managing Director.
Talk to us about your role in Kaimirra Tutan, Damien.
I'm the Managing Director for the Kaimirra Tutan Group, which also consists of various other business units such as engineering, where we distribute biomedical freezers and precision management tools, provide advertising and marketing services and run Web 3.0 projects.
My main responsibility is to ensure that all these business units run well, with expectations for double-digit growth year on year.
What is Kaimirra Tutan?
First launched in 2010, Kaimirra Tutan is a luxury jewellery brand based in Toronto, Canada. The brand launched its flagship boutique in Midvalley Megamall, Kuala Lumpur in 2022, showcasing meticulously handcrafted pieces that feature rare Ammolite gems, high-quality gold and various precious gems.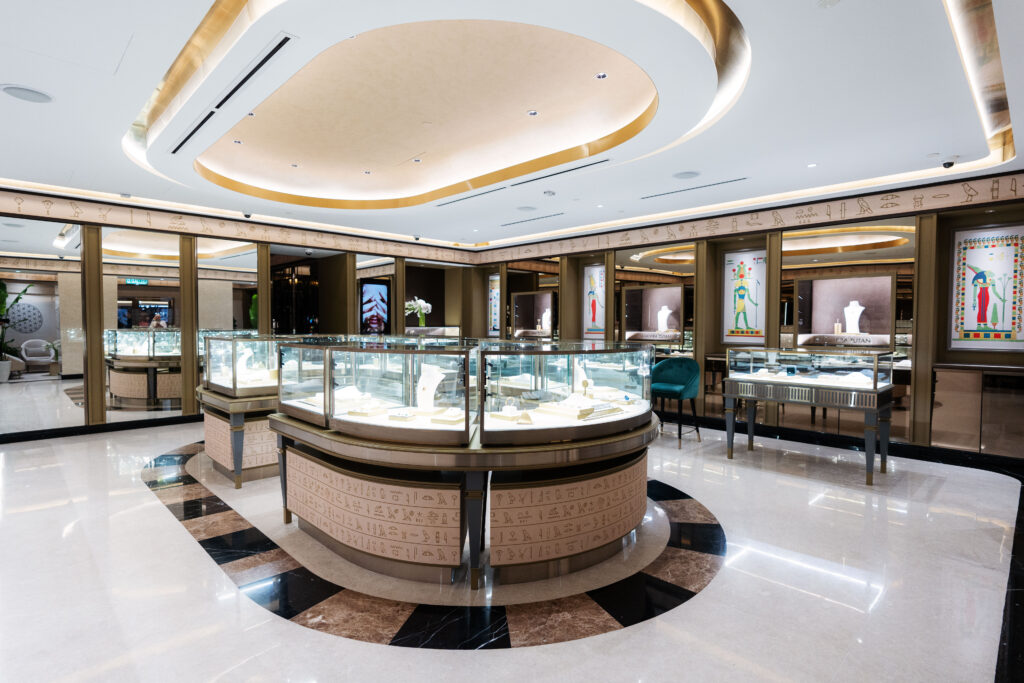 What makes Kaimirra Tutan's jewellery unique compared to others in the same market category?
Kaimirra Tutan is also the name of our luxury gemstone business. We source ammolites found in a specific region of Canada and shape them into fine and high jewellery. We are happy to have gotten distributorship for such a unique gemstone, created by Mother Nature across 70 million years.
Kaimirra Tutan is the first brand to curate and design its jewellery with Ammolite as a centrepiece. The brand aims to be a key luxurious jeweller player in the market. We are dedicated to providing the best client experience; by using genuine gemstones (Ammolite), to create personal and exclusive jewellery pieces that give customers a sense of true ownership, reflecting their taste for finer things in life.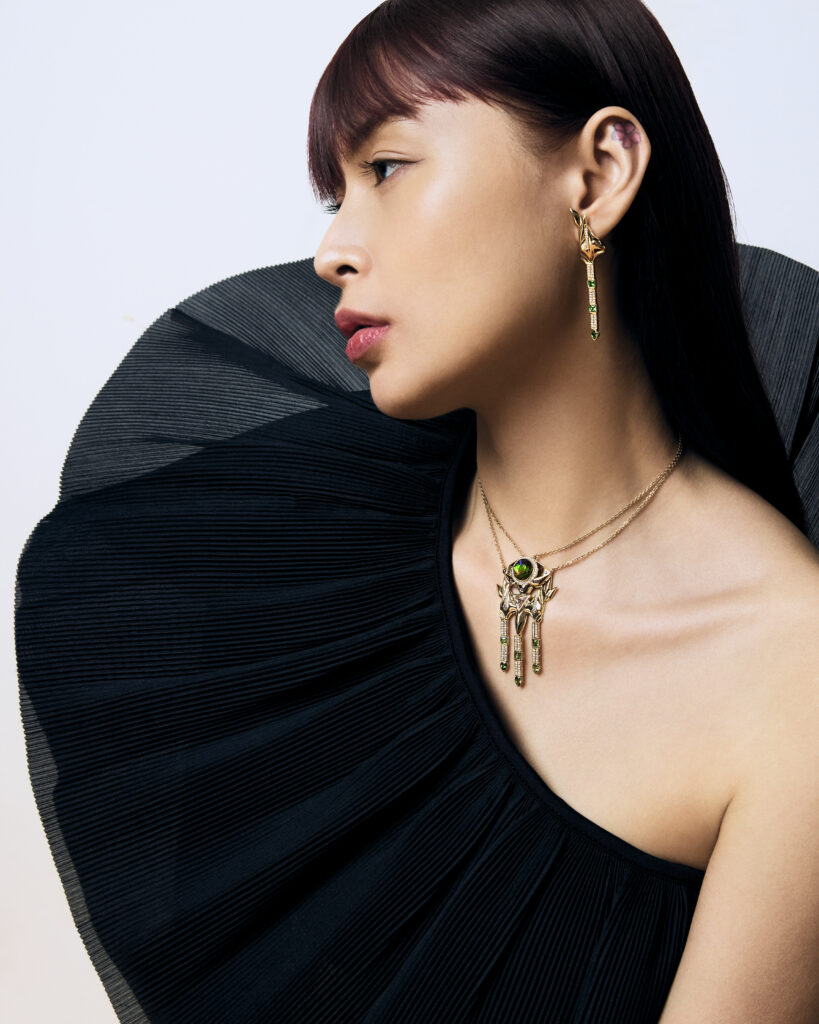 The name Kaimirra Tutan conjures up a mystical feel. What is the story behind the name?
Kaimirra Tutan roughly translates to "an appreciation for the finer things in life" in Ancient Egyptian.
Walk us through what brought about the decision to open Kaimirra Tutan's flagship store in Malaysia.
Being a new maison in the luxury gemstone, we want to tell the story behind the beautiful gemstones. There are lots of information sharing involved. We are happy to invest the time to make people understand why Ammolite is unique.
We're looking at new ways to educate our audiences about Ammolite gems and what gives that otherworldly iridescence. Now that we've officially opened our flagship boutique in Malaysia, we want to create a seamless journey from our digital platforms to our physical location. This means we'll be running more events, more workshops, and more partnerships that can encourage curious minds to explore our pieces and our gems.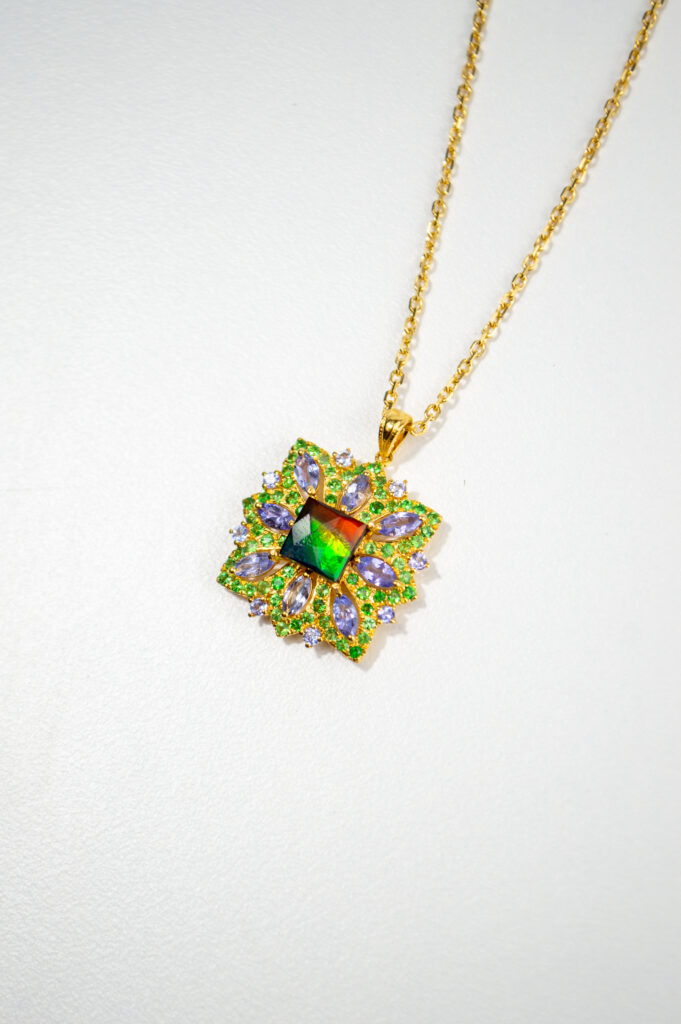 What are your plans for Kaimirra Tutan, going forward?
We are looking at expanding for sure!
We are already looking at downtown KL and in the midst of talking.
The openings are not just within the country – we are already looking at expansion in Asia.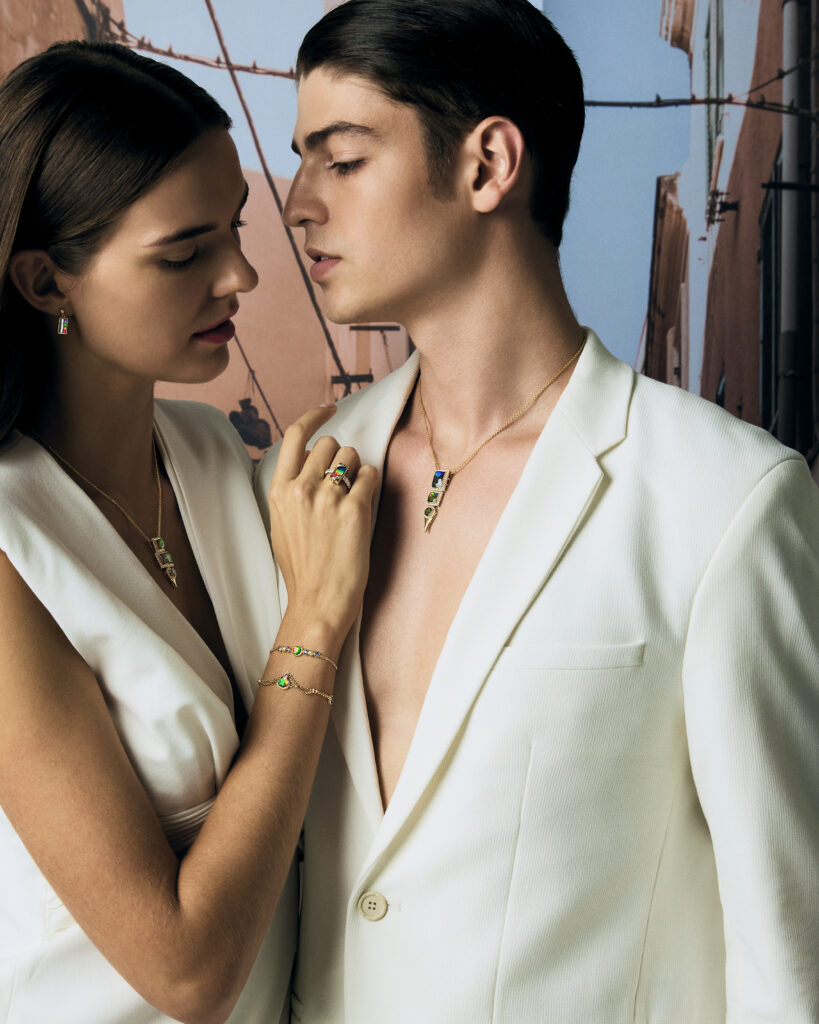 Best book you've read this year
Good to Great by Jim Collins

The last music you listened to
Hans Zimmer Concert

When you need to feel inspired
Some motivational talks / speech
Speech by Al Pacino in the movie, Any Given Sunday – the "locker room speech"

Things you'll always have in your fridge
Coconut water – because hydration is important

A typical day for Damien Foo
5 to 6 meetings
Short drinks and family time

What have you come to appreciate the last 2 years
Ability to lead and inspire others to grow together
Appreciating the finer things in life

Definition of success to you
To leave a legacy behind
What is success to people around you and setting them up on the path of success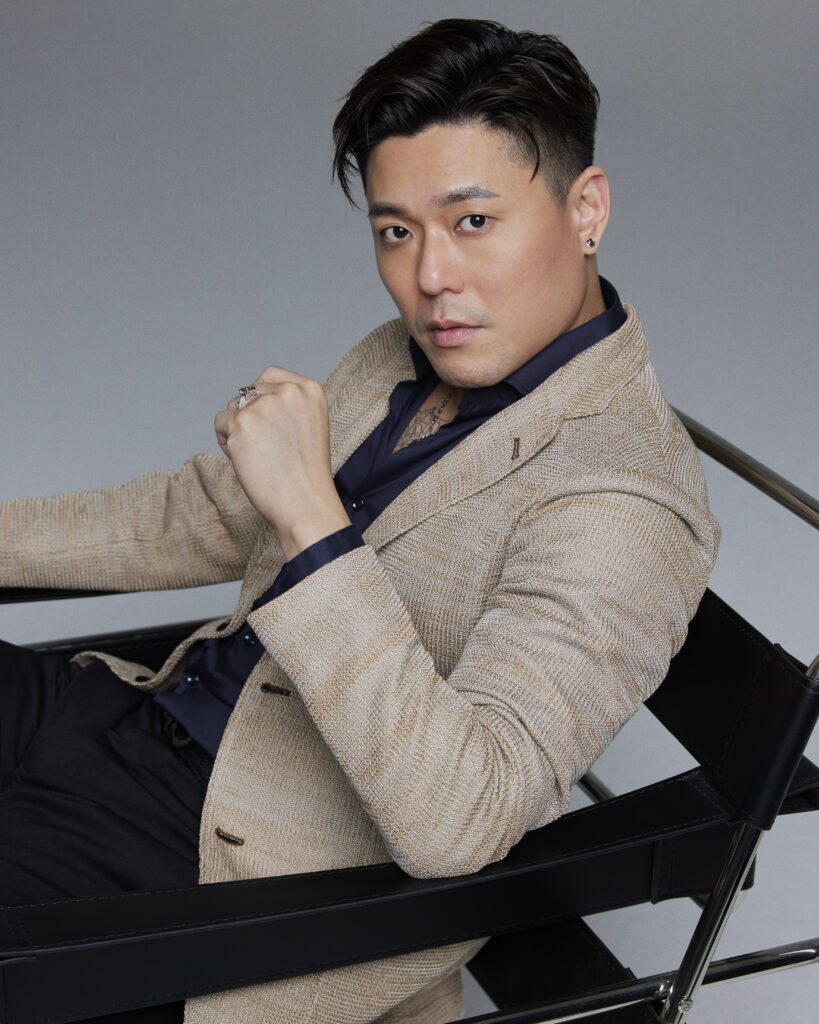 Biggest inspiration comes from
Stephen Hawking – proved that determination and positive thinking can triumph over the severe limitations

One gadget you can't do without
Phone and Kindle

Country you can't wait to go back to
Japan – it is safe and you get the best of both worlds in terms of city and scenery and is not too far from home

Favorite podcast
Joe Rogan

Something you've recently discovered
New found love for pet – the time and effort spent are very rewarding as they will return their genuine affection and care to you in a very special way

Philosophy in life
Bob Ross
"Gotta have opposites dark and light, light and dark in painting. It's like in life"
"Gotta have a little sadness once in a while so you know when the good times come. I'm waiting on the good times now"

Your style icon
Yohji Yamamoto
Jerry Lorenzo

Best things about Malaysia
Food and family

Favorite movie
Good Fellas
Interstellar
Scent of a Woman

What's in your glass and plate for cocktail hour
Whisky and steak

Indulgence you'll never forgo
Music and movies

Work of an artist you collect or would (collect) if you could
Vinyl collections of great albums

Where Fab! Luxe readers can get to know more about your work. (eg website, socials)
Kaimirratutan.com

Where you can be contacted
Kaimirra Tutan Boutique in Mid Valley