Edwin Wang
CEO & Founder
Signature Market, Malaysia
By Zu Anjalika Kamis Gunnulfsen
Who is Edwin Wang?
Edwin Wang is the CEO & Co Founder of Signature Market and author of Gratitude Journal by Edwin Wang. He has more than 20 years experience in the tech eCommerce industry and is a true believer of the law of attraction.
You are a serial and seasoned entrepreneur. Tell us all about your businesses.
Signature market is a lifestyle FMCG brand with its vision to upgrade the community lifestyle and well-being in Asia. Through the teaching of conscious living, Signature Market believes that everyone deserves to live a happy & fulfilled life. Happiness starts from being healthy physically, mentally & spiritually.
What is it about the entrepreneurial journey that attracts you to it?
Gets to create something to improve and contributes to the world. I love to be the creator. The sense of creating something from nothing to something brings joy in me. I also love to contribute to others. The more impact I create in the world, the more sense of belonging I have. It means I am useful, I have a purpose in this world.
Walk us through all we need to know about Signature Market, Edwin?
Signature Market's vision is to upgrade people's life and we belief that only by having a healthy physical, mental and spiritual well-being, can one live the best version of themselves and eventually achieve all the goals they want in life. We sell healthy groceries from healthy snacks to plant-based personal care products.
Signature Market was looking at expanding outside the Malaysian shores before the pandemic hits. How has this plan changed?
Our expansion is delayed until the borders are open. We are still very committed to impact more people in the whole south east asia.
What is next for Signature Market?
As a pure play D2C (Direct-To-Consumer), we are starting to make inroads to the retail distribution channel. It is important to go where our customers are and create different experiences for them in different channels.
Wholesome living and healthy eating has somewhat become a global trend the last ten years or so. Do you see this curve climbing even more in the next couple of years?
Healthy living is actually not a trend. It is a necessity for those who have a history of health problems. Diabetes patients, cancer patients and other serious illnesses. As the population becomes richer, more middle income groups will be able to afford the healthy living lifestyle. Living healthy is actually a natural upgrade households make after they are able to meet the basic needs.
Tell us about #TheCodeOfLove
The Code Of Love is our 7th anniversary theme. I believe that love is a powerful act that can heal everything. We want to spread the importance of giving love to others.
You authored Gratitude Journal, a daily journal to help people practice gratitude in their daily lives. Why have you decided to pen this?
Signature Market's vision is to upgrade people's lives. The most powerful method to upgrade people's lives is to change their beliefs. By practicing gratitude everyday, one gets to reflect their day in a positive narrative. It will subconsciously change people's limiting belief and once that limiting belief is gone, their reality will change. Gratitude is also one of the main principles in the law of attraction. We always attract the things we are grateful for.
What are you looking forward to in the coming years?
In the coming years we want to up our game and create more amazing experiences for our customers. We believe that experience is an amazing method to upgrade people's lives. We want to let them experience what conscious living is all about and teach why living consciously can enhance their life.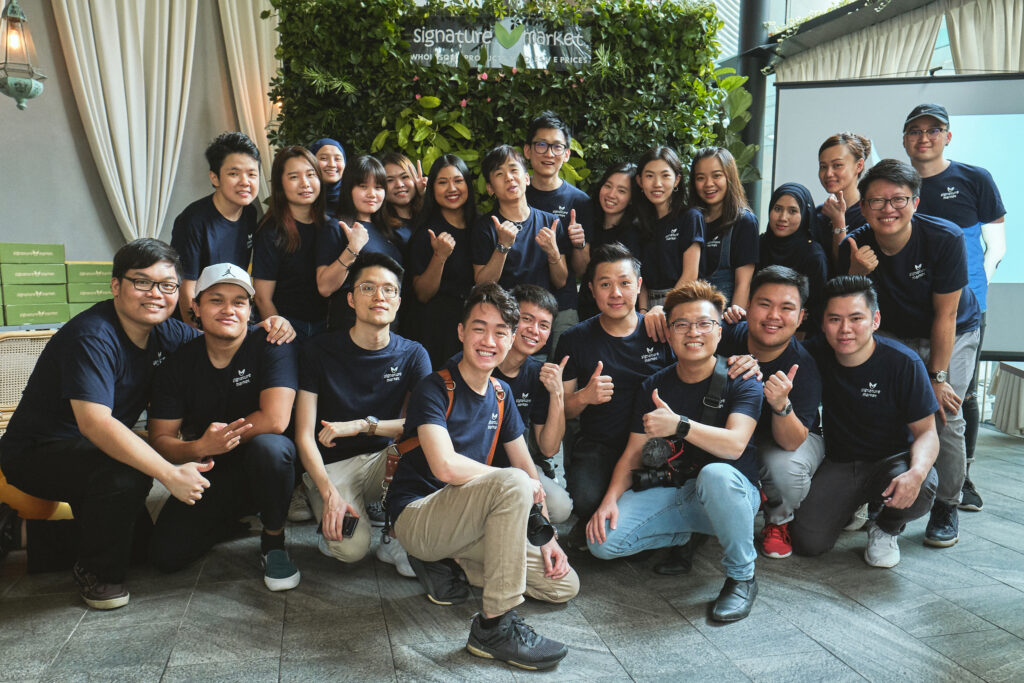 Best book you've read this year
Karma by Sadguru
What you do when you need to feel inspired
I challenge myself to experience something I have never tried before. Try a new cafe or restaurant. Try a new food or dish. Try a new activity or hobby. I believe that to get inspired I need to set myself to win by doing things outside my comfort zone. Inspiration always comes from the new things I do in life.
Things you'll always have in your fridge
Ice. I need my cold drinks.
A typical day for Edwin Wang
A typical day for me is waking up with an inspiring shout. It shifts my energy to be energetic and looking forward to the amazing day ahead. Then I tidy up my bed, complete my first task of the day in an excellent manner. Then I get my intention on what I want to do for the whole day. The rest of the day I just live in the moment and surrender to whatever happens. I end my day with gratitude. Reflect the day with a positive narrative and use that as facts to reinforce my self appreciation. It is important to be proud of myself and that is not ego.
What have you come to appreciate in 2020 / 2021
I appreciate that I am surrounded with a lot of angels that love and support me and contribute to my life. I am so blessed to have the ability to create positivity in this world and I have this amazing team that believes in this vision as well.
Definition of success to Edwin Wang
The price of greatness is contribution. Great power comes great responsibility. Success for me is about how much impact I can create in this world.
Biggest inspiration comes from
My law of attraction mentor. He told me whatever I believe in, I will subconsciously create it. The moment I chose to change my belief, my reality changed as well. I used to have a lot of limiting beliefs and gradually I started to remove one after another and amazing results started to appear in my life.
One gadget you can't do without
Mobile phone. At least 12 hours a day.
Country you can't wait to go back to
Japan. A big fan of minimalist and Zen culture.
Favorite podcast(s)
Garyvee
Something you've recently discovered.
I discovered that Karma is not a revenge for doing bad things. It is actually the guilty feeling after doing something bad that creates the bad karma energy. Bad Karma is in the being and not in the doing.
Philosophy in life
Contribute to as many people as possible. The act of giving sparks joy for me.
What's in your glass and plate for cocktail hour
Hendricks with Coke and a plate of roasted smoked duck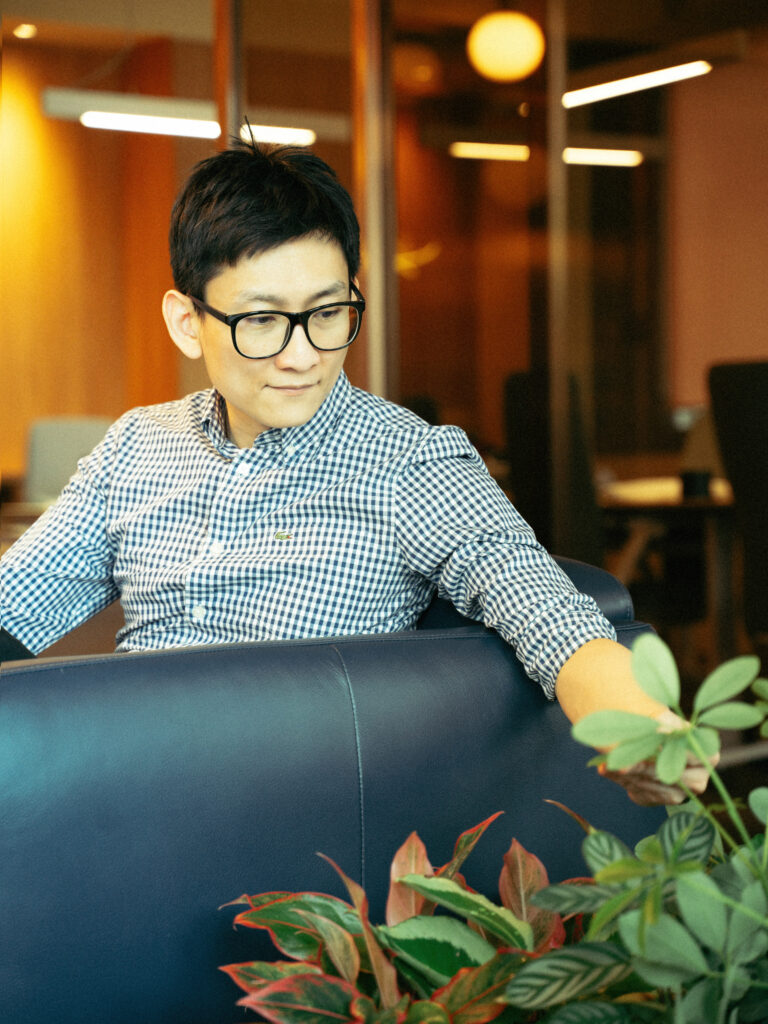 Favorite things to do in your home country Malaysia
Cafe and restaurant hopping. I love new experiences and Malaysia has abundance of race and culture. The experience is really major.
Malaysian indulgence you'll never forgot
Malaysia has a lot of interesting skyscrapers and rooftop fine dining. I always love food, art and architecture. Rooftop fine dining has always given me such amazing experience.
Connect to Signature Market
About Signature Market
Signature Market is the first online marketplace in Malaysia that focuses on natural and organic products. Signature Market believes healthy living starts with what you eat and use. Consisting of more than 500 organic and natural products, they take pride in sourcing only the best ingredients to create wholesome products and providing them at affordable prices. With a mission to enhance the well-being of Southeast Asian communities, Signature Market believes healthy lifestyles should be accessible to everyone.
Learn more by visiting: https://www.signaturemarket.co/my/marketplace/
For media enquiries, kindly contact:
Inga Jawahir
Publicist
+6016 256 7079
Anna Loi                             
Publicist
+6016 416 7293