Sam Padbidri
Music Lawyer, Recording Artist
Founder & Managing Director, Goose Infiniti, Singapore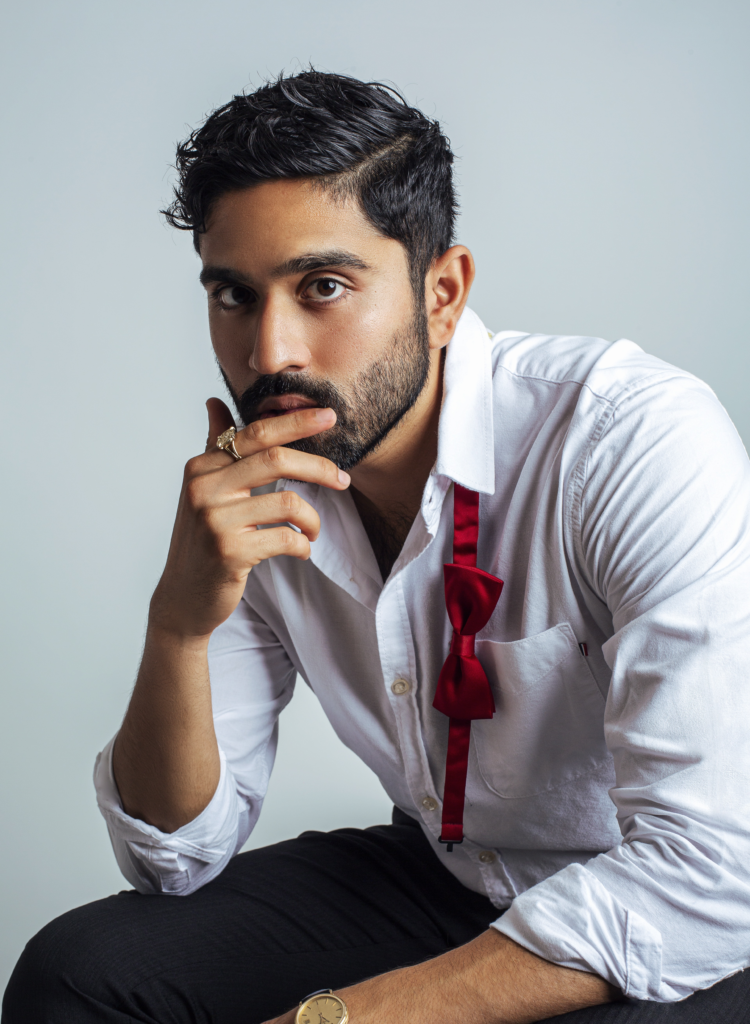 Who is Sam Padbidri?
There are 2 sides to this coin. On one I'm a music lawyer and the Founder & Managing Director of Goose Infiniti, a music law consultancy. On the other, I'm a singer, songwriter, multi-instrumentalist and producer under the alias Dreebsby, who's lucky enough to release original music, perform at festivals and travel the world. It's an unprecedented combination but should make a lot of sense by the end of this conversation!

I was born and raised in Singapore by immigrant parents from India (Mangalore and Goa, to be really specific) and from a young age I was pretty different and never really fit in school as a kid – music was my escape to thriving in my own individuality which was otherwise a source of being bullied. I'm not complaining now though because the experience when wielded the right way was a powerful tool. It's probably how I ended up with a Type-A personality, a national gymnastics gold medalist and an academic scholarship by the time I was 16.
Fast forward past my military conscription and law school and we get to the good stuff – here at this unique intersection at 30 as a music lawyer on a mission to build a regional reputation and a recording artist who's just dropped his debut EP '5AM', called to the Bar in Singapore as a lawyer and on the Charts in Japan as a musician.
Impressive! Talk to us about your company, Sam.
Goose Infiniti is a music industry services company based in Singapore specializing as a music law consultancy for music-tech startups and artists across JAPAC. It started off as a record label and production house to launch my music career, and soon evolved to fill a big gap I discovered in the market: the demand for a music lawyer with IP expertise derived from real-world practical experience across multiple segments of the music industry (writing, production, collaboration, recording, performance, touring, sync and licensing and merchandising). My clients come to me because they know I've been in the trenches and have developed a nuanced framework for anticipating and understanding their interests with a broad grasp of the industry.

What makes you choose law – entertainment law, in particular?
Torn between the childhood dream of wanting to become the next Red Hot Chili Pepper and the professional goal of becoming a music lawyer, I figured – why not both. I knew I had to risk going out and building my own blueprint so on the day of qualifying as a lawyer in Singapore I left my firm to start a music company, signed myself, and moved to London to cut my teeth as a writer and performer in a more mature music market.

While scaling the creative vertical of the industry as a developing artist, songwriter and producer, I began building proficiency in music law and business by consulting for independent artists and music tech startups with my company. I began to see gaps in the market and how I could evolve to fill them, realizing I had a notable competitive advantage and unique selling point as the only career musician and music lawyer actively straddling the creative and commercial side of the industry.

There's this other side of Sam Padbidri I'm sure Fab! Luxe readers will be thrilled to know. Talk to us about your music journey.
I'm now known for a niche genre I call 'sad disco', a blend of pop, funk, disco and rock; love songs to drunk dance to at late night afterparties. I write and produce everything on the records, all lyrics and instruments, which is a far cry from how I started.

Transfixed from a young age on music's power to transport and connect, the idea of getting paid for creating art that uplifts was a very appealing dream. I taught myself the guitar and began writing music at about 16…and I SUCKED at it. Nonetheless, I began the journey of 10,000 hours over years, writing at least a song a day even while training as a lawyer in Singapore.

At the end of 2017, I moved to London to launch my music career – what better place than the music capital of the world? To grow as an artist I needed to be as far out of my comfort zone in the areas I was weakest in, surrounded by far more talented people. I played shows at dingy bars, collaborated with anyone, and even busked on the streets. I returned to Singapore as the newest act to play the biggest local festival here, and have been consistently writing, producing, releasing and performing music since. Recently got the chance to work with a KPop star with millions of followers.

In the interest of being able to put out music efficiently and not rely on dependencies (talk about type A) I also ended up teaching myself bass, piano, and programming drums. From then on it became much easier to craft a musical identity too. My early music was very funk-rock meets indie-pop, with my more recent work reflecting a slightly more mature polished sound. I've just dropped my debut EP, 5AM, a collection of love songs to drink to at… 5AM.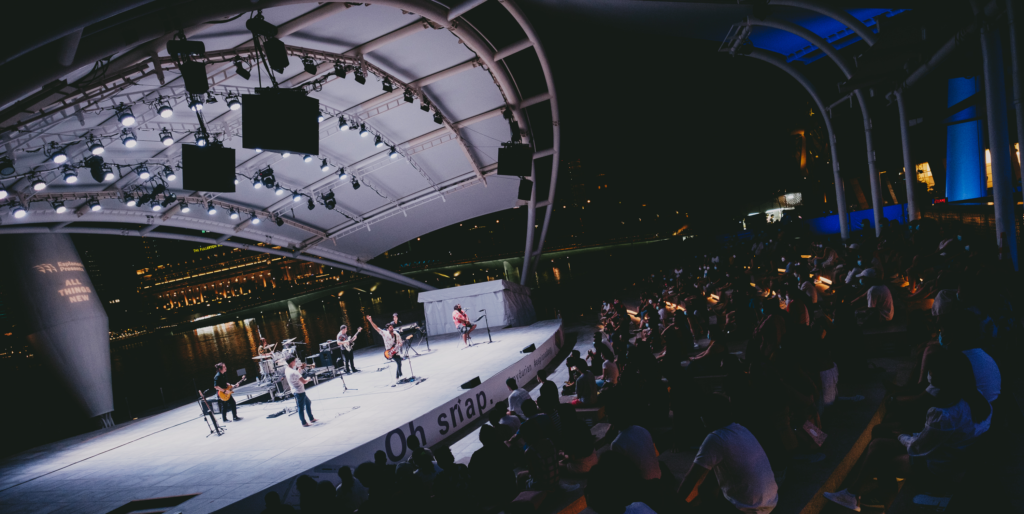 What's the significance of the name Goose Infiniti, Sam?
The Bar-Headed Goose, an unassuming little creature, is one of the highest-flying birds in the world known to fly over summits around Everest. The idea that something so seemingly ordinary is capable of something quite extraordinary is the company's philosophy both internally and with clients: harnessing potential with the right expertise, strategy and network for infinite possibilities.

As an entertainer, what is your opinion of the music scene in Singapore?
It's developing in a great way, with lots of different subcultures now intersecting with consumer demand. We've just opened up and live music is back, and I'm looking forward to working with the community to break domestic and regional barriers!

Something exciting is cooking – you'll be releasing your music into the metaverse. This space is very new and still not understood by many. Walk us through that.
It's far too ambitious to cover the whole concept here, but the metaverse is essentially a virtual world focused on social connection, almost akin to the next iteration of the internet. Aspects of the Metaverse and Web3 increase accessibility between creators and their audience, even democratizing fandom in some cases – an exhilarating way of really getting closer to audiences and deepening that relationship without middlemen. Within some mechanisms, your fans can even dictate the value of your work or directly contribute to funding – so many solutions to some of the shortfalls of the current music industry model.

In June 2017 I met a guy at a bar who couldn't stop talking about Ethereum. I went back and after my own research, began dollar-cost averaging half of my savings into cryptocurrency and putting the other half into studio time. I basically lived off crypto profits while being based in London from 2017-2018 for music and had early(ish) insight into the potential of Web3. As the world of NFTs and the metaverse began coming to light I was quick to jump on. In fact, I was the first Singaporean to perform in the Metaverse, and if you attended the show it was as simple as clicking a link to attend a virtual club venue as an avatar, with some of the audience opting to attend with VR headsets. We all thought it was an entertaining way to supplement live music especially when accessibility might be an issue. I can't stress enough how we all need to look towards it and adapt somehow whether as a consumer, service provider or product.

In your opinion, can music heal communities and societies?
Without a doubt. It's a commonality that brings different cultures or societies together, with the power to regulate emotions and even be at the forefront of social change.

Music or law?
Both! The essence of my value proposition as 'Sam Padbidri' hangs on the balance of both co-existing together. Writing, producing and performing music is my passion, and law is my professional area of expertise. By combining both I'm not only able to better develop an artist and push my music out to new listeners in innovative ways, but combine those lessons with legal and commercial sensibilities to provide my clients with the expertise they can't get anywhere else.

What are your plans going forward, Sam?
As a music lawyer, I might be relatively young but my goal is to be the region's go-to-authority on all things music law. I'm the only one in Singapore and am steadily growing my network and name by providing invaluable support leveraging on my unprecedented experience. Onward and upwards.

As a music artist, I'm always releasing new music and content and will be taking my 5AM EP on tour later this year. I'm also launching a new series of NFTs, and an official 5AM scented candle line – so follow me to stay updated!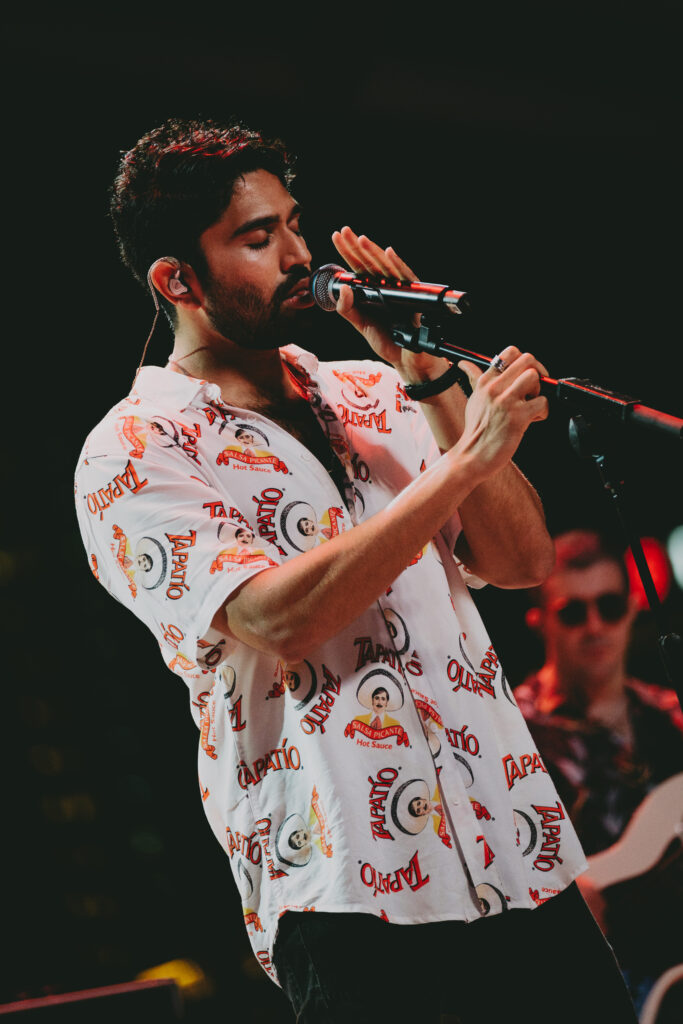 Best book you've read this year
Atomic Habits by James Clear
The last music you downloaded
My debut EP '5AM': a collection of love songs to drink to when they party's over. (listen here)
The music that changed everything for you
The Red Hot Chili Peppers'
When you need to feel inspired
9am every morning. I read this great book by Steven Pressfield called The War of Art, in which he quotes W. Somerset Maugham saying "I write when I'm inspired, and I see to it that I'm inspired at nine o'clock every morning."
Things you'll always have in your fridge
Hot sauce – I'm an addict.
A typical day for Sam Padbidri
Honestly I don't have a typical day! Take Monday as an example – I got off a flight at midnight, did an interview with NME magazine in the morning, had a meeting with an artist I represent in the afternoon about a publishing contract, and by the evening was back in the studio doing some promo for my debut EP. It's always a mix of music and legal work determined by the deliverables of that particular week.
What have you come to appreciate the last 2 years
Getting enough sleep! I spent most of my 20s chronically sleep-deprived.
Definition of success to you
Being able to live my dream
Biggest inspiration comes from
When chaos meets discipline
One gadget you can't do without
I hate saying this but my phone.
Country you can't wait to go back to
The UK. It's my second home.
Favorite podcast(s)
Tim Ferris. Can't get enough of him.
Something you've recently discovered.
Skincare routines. Fellas get on it!
Philosophy in life
Your greatest commodity is your effect on others
Your style icon
Harry Styles
Best things about Singapore
The food – it's basically the strongest part of our culture. Speak to any Singaporean about food and you'll see the true meaning of passion.
Favorite movie
Lord of the Rings (extended edition obviously)
What's in your glass and plate for cocktail hour
Red wine in the glass, olives on the plate.
Singaporean indulgence you'll never forgo
Low tax.
Work of an artist you collect or would (collect) if you could
A friend of mine @thenextmostfamousartist has an incredible digital art series where he blends old English Victorian characters in or against local Singaporean backdrops. I have one piece but want to get my hands on the whole series.
Where Fab! Luxe readers can get to know more about your work
You guys can follow me on Instagram @dreebsby or check out my music at 5AM
Where you can be contacted
Instagram: @dreebsby
Email: [email protected]