Nicole Kow
Founder, Paws Of Kow
Singapore
Nicole, tell us about yourself. 
I'm a 37-year-old creative dabbler with a strong passion for animals, particularly my two poodles, Tobi and Coco. In addition, I'm the founder of Paws Of Kow and hold the position of marketing manager at Nic & Wes Builders.
Walk through with us what Paws of Kow is all about. 
Paws Of Kow is a pet accessories brand inspired by my two dogs, Tobi and Coco. It celebrates the bond between pawrent and pawby (aka baby with paws). It is for anyone passionate about their pets, be it dogs or cats or any pet with paws for that matter, and is looking for pet accessories that align with their style.
We specialize in crafting custom-made-to-order Biothane collars and leashes with versatile interchangeable functionalities. This unique feature empowers pawrents to create collections that perfectly suit their needs and preferences. They can fully maximize the functionality of our collars and leashes while enjoying the excitement of combining and swapping add-on accessories to create fresh combinations each day.
Moreover, we offer seasonal pet wearables, including trendy bandanas and culturally-inspired mandarin collars. These delightful additions reflect both contemporary fashion trends and timeless heritage elements, ensuring your pet is stylishly dressed throughout the year.
You teach yourself to create the accessories – from pattern drafting to sewing. What makes you so passionate, Nicole?
From a young age, my passion for creating things has been a driving force in my life. It all began with simple activities like drawing, painting, and even using scrap cloths to fashion clothing for my dolls. As I grew older, photography became another avenue for me to express my creativity, both in my professional work and during my travels. Creativity has always been an integral part of who I am, constantly fueling my curiosity to understand how things work and bringing my design ideas to life.
When I ventured into the realm of pet accessories, it was a natural convergence of two of my greatest loves – creating and my pets. While traditional pet accessories mainly focused on functionality, I aimed to merge utility with aesthetics, giving rise to a range of accessories that offer customization options to suit different style preferences.
Who are your clients typically? 
Referring to my clients as "pet owners" would be an oversimplification; they are so much more. I proudly call them "pawrents" – individuals who truly treasure their pets and consider them part of their family. These exceptional individuals not only relish the time spent with their beloved companions but also value their style and desire to look fashionable while doing so. Embracing their individuality, they refuse to blend in with the crowd and exude a natural and unapologetic aura that sets them apart.
One aspect I adore about my pawrent clients is their willingness to embrace boldness and uniqueness when it comes to customizing their pet accessories. As many of our creations are customised made-to-order pieces, I love that they are not afraid to experiment with vibrant colour combinations and that results in a variety of unique creations. This creative freedom and willingness to step outside the norm is a testament to their remarkable spirit and genuine love for their pets.
Not much is known about the pet accessories industry. How big is it globally? 
The global pet industry stands as a thriving multi-billion-dollar market. Within this dynamic landscape, we find a diverse blend of established big-brand companies alongside passionate entrepreneurs like myself. We are individuals who, just like our beloved pets, have been inspired to identify and address the unique gaps within the market.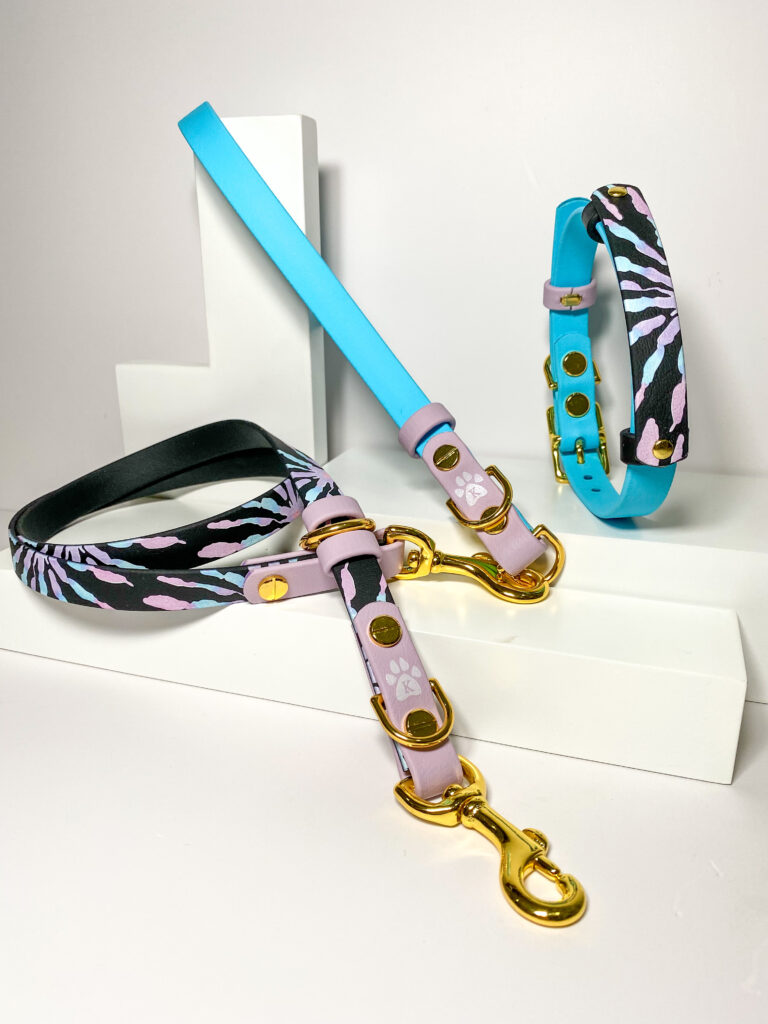 Let's talk about Nic And Wes Builders. 
Nic & Wes Builders is a Singapore home-grown design and build company that has just celebrated its 20th anniversary. We simplify the wheel for home-owners who are looking to build homes by hand holding them throughout while bringing the right people together as we take the lead in the role of builder and project manager to ensure that homeowners, who have placed their trust in us, will receive a lifestyle home that reflects them at the end of their home-build journey with us.
Do you think your parents have got something to do with your entrepreneurial streak? 
Absolutely. In my journey, I've witnessed the sheer determination of my parents as they not only raised a family but also strived to carve their niche as entrepreneurs. Although I had prior experience working outside the family business, it's difficult to separate a family business from the fabric of everyday life. It has become an integral part of who we are, and as I've grown, I've come to appreciate and understand its significance even more.
Juggling pet and construction business; what is your biggest challenge? 
Occasionally, the scarcity of hours in a day can pose a challenge. However, I consider myself fortunate to have supportive parents who also serve as my bosses, consistently championing my endeavours. Additionally, I am grateful for understanding clients who have been an absolute pleasure to collaborate with. Their unwavering support has greatly facilitated the effective allocation of my time, enabling me to accomplish tasks diligently on both fronts.
What are your future plans, Nicole? 
Self-growth has consistently been my driving force. Establishing Paws Of Kow was a personal endeavour aimed at acquiring invaluable knowledge and comprehending the foundational aspects of running and growing a company. Simultaneously, with Nic & Wes Builders, I have dedicated time to honing my marketing skills while simultaneously learning the intricacies of the business from my parents. 
My ultimate objective is to continually enhance my skill set and foster the growth of both businesses, nurturing them into flourishing entities.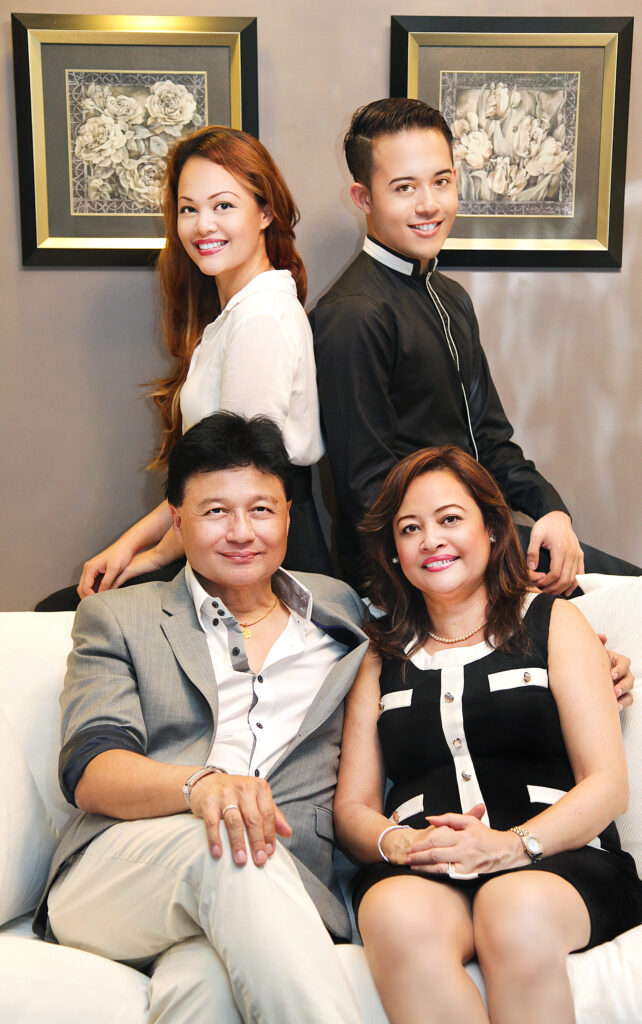 Best book you've read this year 
Finding time for reading has been a challenge in my busy schedule, but I recently stumbled upon the joy of audiobooks through Audible. It allows me to indulge in "reading" while I work, making the most of my time. One book that stands out in my memory is Cesar's Way, which was a thoughtful gift. As a devoted dog lover and pawrent to two poodles, I'm always seeking ways to deepen my understanding of my canine companions. The book resonated with me as it explored dog training techniques, particularly Cesar's philosophy of maintaining a calm and confident demeanour. I found this approach not only applicable to dog training but also valuable in navigating life in general.
The last music you downloaded 
With the convenience of Spotify, I haven't downloaded music in quite some time. However, when it comes to my go-to tunes, Hollow Coves has undeniably become a cherished part of my playlist.
The music that changed everything for you 
In my eyes, Andrew Lloyd Webber is an unparalleled musical genius. From the moment I experienced my first musical, Joseph And The Amazing Technicolor Dreamcoat, I was captivated by the enchantment of musical theatre. However, it was his masterpiece, The Phantom Of The Opera, that truly left an indelible mark on me. This extraordinary production reinforced the notion that creativity is a gift that cannot be taken away. It served as a profound reminder of the timeless power and impact of artistic expression.
When you need to feel inspired 
There's nothing quite like stepping out and immersing oneself in exhibitions or, better yet, travelling to new places. The act of witnessing fresh sights and experiencing diverse environments has a remarkable ability to unlock inspiration. I firmly believe that inspiration can be found all around us, waiting to be discovered in the most unexpected places.
Things you'll always have in your fridge 
You'll always find a bottle of chilli and a stash of treats for my beloved pets. Interestingly enough, I find myself caring more about their collection of treats than my own snacks. While I rarely indulge in snacking, I do have an undeniable love for chilli, and it's a staple in almost all of my main meals. Whether it's the fiery sambal belachan or my latest find, Lacust Chili's Mate Classic Shrimp, chilli is an essential condiment that adds a delightful kick to a wide range of dishes. It may not be stored in my fridge, but it's a must-have accompaniment in my kitchen. Chilli adds a delicious kick to most dishes!
A typical day for Nicole Kow 
My mornings kick off with Coco, my furry companion, eagerly waking me up for some belly rubs on the staircase just outside my room. Once I'm up and ready for the day, my parents and I take our dogs for a refreshing walk around the neighbourhood. It's a lovely way to start the day together. We then gather for breakfast, where my dad and I brainstorm ideas or prepare for the tasks ahead. Work follows, and I generally prefer scheduling meetings in the mornings. Balancing my responsibilities between Nic & Wes and Paws Of Kow varies from week to week. If there's a break for lunch, I take some time off, but if I'm occupied with completing orders, I stay focused until tea time, when I indulge in a cup of tea. Work continues until dinner when I join my family for a shared meal. If the order volume is high, I'll continue working afterwards, but if I have some spare time, I cherish the evening with my family and dogs. We might go for a scenic drive, a favourite activity of our canine companions, or enjoy a cosy movie night together before retiring for bedtime. Adequate sleep is crucial for me to function at my best, so I truly value it.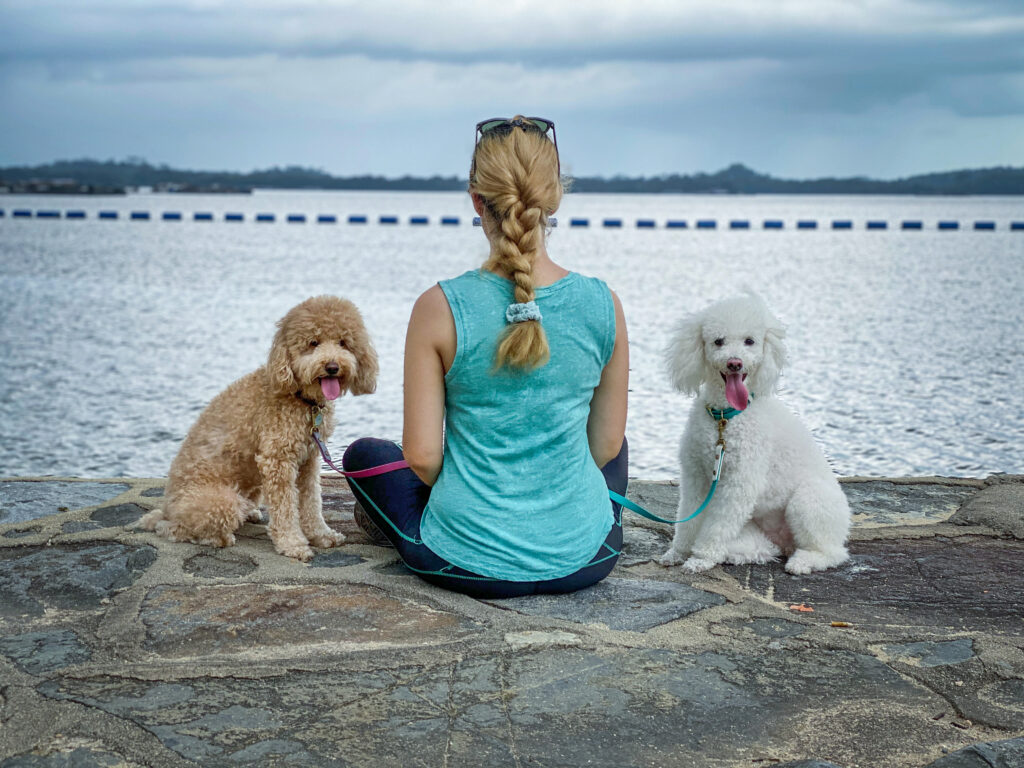 What have you come to appreciate the last 2 years 
The value I place on these aspects of my life has been a constant appreciation rather than something that developed only in the past two years. My family has always been my unwavering cheerleaders and supporters, and I hold our close relationship in high regard. I prioritize spending meaningful time with them, as I never want to look back one day and regret not having done so. The same sentiment extends to my beloved dogs. Recognizing their limited time on this earth, I strive to make every moment count. I firmly believe in cherishing the present and embracing the gift it offers.
Best gift you've received 
My life. There is a lot to be grateful for. I may not have everything nor have everything figured out, but I'm quite blessed to have good people around me. I'm also in a position where I'm able to explore and work on things I'm passionate about. I never take this opportunity for granted and appreciate the freedom it affords me to explore my interests and aspirations.
Best gift you've given 
One of the things I highly value is my time—being fully present and accessible to the people who hold significance in my life. Whether it's lending a listening ear, accompanying them to medical appointments, assisting with their medication, or simply spending quality time together, I prioritize being there for them. In the hustle and bustle of life, it's easy to overlook the importance of prioritizing our loved ones. As an introvert, I find comfort in solitude and can be content without much socializing. Therefore, when my friends and family reach out, they understand the significance when I readily and wholeheartedly assure them that I'll be there without hesitation.
Biggest inspiration comes from
I firmly believe that inspiration can be found in every corner of life. It can emerge from the pages of a captivating book, the scenes of a thought-provoking film, the wonders of
an enlightening exhibition, or the experiences of travelling to new places. Inspiration has the power to communicate with us at any given moment, so it's crucial to cultivate a keen awareness to recognize it when it appears. By staying open and receptive, we can embrace the abundant sources of inspiration that surround us.
One gadget you can't do without 
Undoubtedly, it has to be my mobile phone. It's my mobile office, it's my search engine, it's a source to find inspiration, and it keeps me connected.
Country you can't wait to go back to 
Bali holds a special place in my heart, and after a gap of seven years, I finally had the opportunity to return. During my upbringing, I would visit Bali multiple times a year, immersing myself in its serene ambience, admiring the craftsmanship of talented artisans and relaxing with lovely people.
Another destination that captivates me is Italy. Its rich history, artistic treasures, and breathtaking landscapes make it a truly picturesque country to explore.
Favourite podcasts
Wear, Wag, Repeat – I love Tori Mistick's upbeat and friendly way of interviewing her guests. Each podcast features a business in the pet space.
Business Wars – My dad introduced this to me. Which charts how businesses grow and pivot against their competitors.
Something you've recently discovered
Happiness and fulfilment isn't just a one-fits-all model, there are a myriad of paths created every day. Do what is right for you.
Your morning routine 
Mornings are dedicated to my furry companions and mentally preparing for the day ahead. Around 7:15am, my delightful dog Coco gently wakes me up, signalling the start of our morning routine. We share a peaceful moment as she receives her much-loved belly rubs on the staircase outside my room. This tranquil time allows me to appreciate the quietude and embrace the present moment. It's a precious opportunity for Coco and me to bond and cherish each other's company. Occasionally, our other furry friend Tobi joins in on the morning bliss. Once ready, I savour a refreshing glass of warm honey lemon water before leaving for a walk with the dogs around the neighbourhood.
Philosophy in life 
My personal motto is Just do you. I think everyone is seeking happiness, purpose, and fulfilment. There are different paths to that goal. Your definition doesn't have to be the same as the next person, and that is okay.
Keep exploring, keep learning, and keep adjusting. But do it with integrity.
Your style icon 
For a designer, it would be Coco Chanel. She was a style maverick of her time. Opting for loose-fitting clothing at a time when most women conformed to corsets. And how can we not thank her for creating the staple classic – the little black dress?
Audrey Hepburn is another individual who exudes timeless elegance. Her sense of style was consistently classy, and she carried herself with grace and poise. Her fashion choices reflected her regal demeanour, making her a beloved fashion icon.
Best things about Singapore 
Food would be one of those things. We have such a wide variety of cuisines, but I appreciate being able to get my hands on Peranakan and Eurasian dishes, which are my favourites.
The other thing is security. Something I appreciate about living in Singapore is security. It is a country where you can be out late at night and not feel unsafe, especially as a female. It is always something that would be on the top of my list.
And lastly, it would be the fact that we are multi-racial and generally live harmoniously together. We can enjoy meals together, each other's festivals and it's something unique. Especially being mixed race, I appreciated being exposed to the mix of cultures.
Favourite movie 
The 2005 Pride and Prejudice movie would probably be one of my top favourite movies. I'm a fan of Jane Austen's work and that she took the road less travelled during her time to make a living as a writer. The movie itself was beautifully filmed, and the actors gave memorable performances. I think it's one of those movies that I've rewatched many times.
What's in your glass and plate for cocktail hour 
Although I'm not particularly inclined towards alcohol, there are moments when I do enjoy indulging in a glass of Moscato. It's a delightful choice for those special occasions that warrant a celebratory toast.
An indulgence you'll never forgo 
Finding time to relax is a rare luxury for me, but when it does happen, I relish the opportunity to do whatever I please or simply embrace the bliss of doing nothing at all.
Work of an artist you collect or would (collect) if you could 
I'm in awe of Leonardo Da Vinci's inventions. It's intriguing to know what went on in his mind when he conjured the idea of creating flying contraptions.
In addition, Starry Night by Van Gogh is probably an art piece that mesmerises me. I was drawn to it when I was younger but didn't know the story behind it until I was older. I previously thought it was inspired by fantasy, only to learn it was painted by the memory of a night view outside of Van Gogh's room at the asylum. I recently got the chance to visit the Van Gogh exhibition in Singapore and to see it projected all around a room was a whimsical sight.
Where Fab! Luxe readers can get to know more about your work. (eg website, socials) 
Nic & Wes Builders –
Website. Facebook. Instagram Youtube
Paws Of Kow –