Tisha Gloster
Airline Pilot
Mumbai, India
Interview by Zu Anjalika Kamis Gunnulfsen
Who is Tisha Gloster?
I'm a mixed product of two very loving parents – my mother is an Anglo-Indian and my dad, a very forward-thinking Gujrati Jain. I have two younger siblings. I am married to an Australian husband and we produced the most spectacular part of lives – my 11 yer old son Ari.
i've been an airline pilot for 23 years and am a trainer. I have a very strong mind and tend to be quite opinionated especially when it comes to standing up for injustice. On the flip side, I tend to procrastinate and am disorganised but have found some method to my madness.
Tell us all about your passions.
I love what I do and I look forward to work, every time I go in. It is single-handedly the most empowering thing I do – especially when I train. I love studying anything to do with psychology and the way the human mind operates and why it works like it does. I have done numerous NLP and body language courses. I'm blessed to be a speed reader and can sometimes gobble up 4-6 books a week.
I have recently become very passionate about meditation as I can see a huge shift in my thought process and focus and feel a great amount of calm – something that eluded me for most of my younger years. My favourite discussions are politics and religion – possibly not a good thing.
My greatest passion is my family. Full stop. They come first and they will come last.
Flying an aircraft is a field that is still not ventured into much by women. How and why have you come into it?
There are a lot more women in aviation than when I first started flying – smart, confident young women. India has more women pilots than anywhere else in the world. My father was a pilot and I wanted to be one ever since I was 8 . I was quite a tom-boy growing up and I never wanted to do a 9-5 job. I wanted adventure and travel. When I started flying, it was still very male-dominated and I learnt to stay under the radar. Kept my head down and didn't make a big splash. While I struggled with the technical aspects ( I still have to work much harder in this area than others ) I have very high situational awareness which is a boon. I can think very fast on my feet and can make quick, logical decisions . I'm very hardworking and I have a huge fear of failure. I guess that's something I need to work on.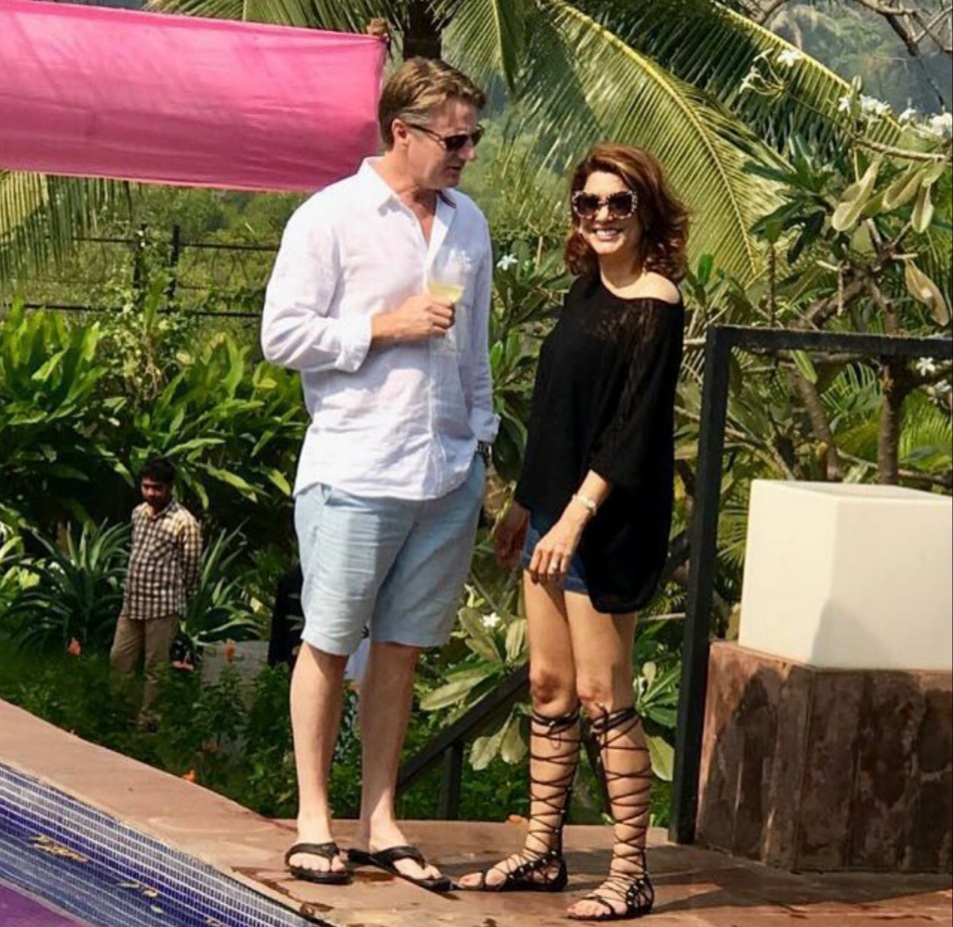 What's the best thing about being a female pilot?
I don't see anything particularly great about being a female pilot per se but a lot of people ask me if i realise what a powerful job I have. I guess you either love this job or not and that's where the power lies. The timings can be ungodly and there is very little flexibility whereas you have to be quite flexible but there's ample excitement. I'm very lucky to still feel so passionate about what I do. Maybe, as a female trainer ( and a mother in my case) you tend to be more sensitive about your approach to training and realise if one tactic doesn't work you can quickly switch to another strategy with a better outcome for the trainee.
The best thing someone has ever told you about being a pilot
I've had a couple of people tell me I've inspired them to be pilots. Someone told me I had swag once and I had to look it up. Sounded cool .
Best book you've read this year
I keep re-reading the Road Less Travelled by M Scott Peck . It gives me something new each time I read it. I love the Charisma Myth and The Presence. I read so much I can't tell you just one. The Fountainhead influenced me a lot when I was younger – I had a huge girl crush on Dominique Francon.
When you need to feel inspired
I pray. I meditate. I read.
Things you'll always have in your fridge.
Lots and lots of cheese.
A typical day for Tisha Gloster.
I need at least an hour by myself every morning before I talk to anyone. I have my two cups of coffee, read the papers check my mails. I love the quiet. My day is more fluid now with Covid – so whatever Ari needs to do for a lot of the day as he's home. Yoga in the morning and a walk most evenings. Definitely meditation and prayer. Organising dinner as that's the one time in the day where the three of us are together and we have to have proper meals at the table. A lot of evenings we either meet friends or we have movie nights at home. I need to read before I sleep but we're normally in bed by 1030pm. I work two weeks a month, thanks to a great contract and I'm not rigid about structuring my days by trying to tick my boxes as much as I can.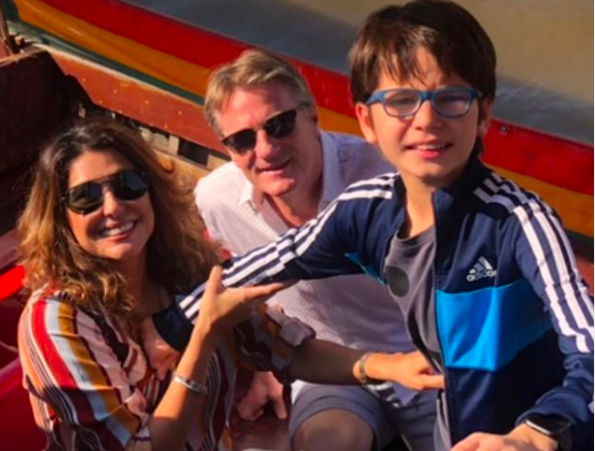 What have you come to appreciate the last two years.
I've started appreciating meeting people in smaller groups and spending time alone. We had a hectic social life pre-covid and I don't miss it as much as I expected to.
The biggest inspiration comes from.
Smart people and smart conversations. I'm done with all the fluff.
Your style icon.
At the moment Gal Gadot – love how strong yet vulnerable she comes across.
The beauty staple you are never without.
Sunblock – Vichy Velvety Finish
One gadget you can't do without.
My phone
Indulgence you'll never forgo.
My morning coffee
Country you can't wait to go back to.
Portugal
Philosophy in life.
Always be kind. And if you need to fight, have the guts to fight with someone your size or bigger – figuratively speaking. If it's an easy win it's not a win at all. That's what I tell my son everyday.
Best things about the city you live in.
My friends and family
Favourite movie.
Braveheart – I love any movies on courage. Love Troy even though it's a bastardised version of the Iliad.
An unforgettable café anywhere in the world.
Plenty in Melbourne.
Top 5 favourite cities in the world.
Melbourne, Lisbon, New York, Barcelona and Venice.
What's in your glass for aperitivo / cocktail hour.
Nothing at the moment. But in the past, I would go with a Martini.
Favourite things to do in the city you live in.
Walk my darling dog Daisy, outdoor bars or my balcony when the weather is good. We have great restaurants in Bombay and we take Ari for dinner to different places once a week. It's all harder in lockdown.
Indulgence you'll never forgo.
Good skin and hair products.
Best beaches you've been to.
Some great beaches in Australia – Noosa, Melbourne. Also, Koh Samui and Bali. And for what it's worth, I love the beaches in Goa – just for the buzz and the shacks.
Plans going forward.
I don't know, really. This year is all about centering myself and self-care . Focusing on Ari. Eventually, I want to work with people in the life-coaching world and working on their confidence and self-acceptance. I see so many insecure people and I just want to reach out and grab them and say you are amazing; just believe it. Healthy, realistic self-confidence is 90 percent of your battle won in any area of your life.
Where you can be contacted.
[email protected] – I'm old school