Christine Cunanan
Owner, La Esperanza Hotel | Publisher & Editor, TRAVELIFE Magazine
Interview by Zu Anjalika Kamis Gunnulfsen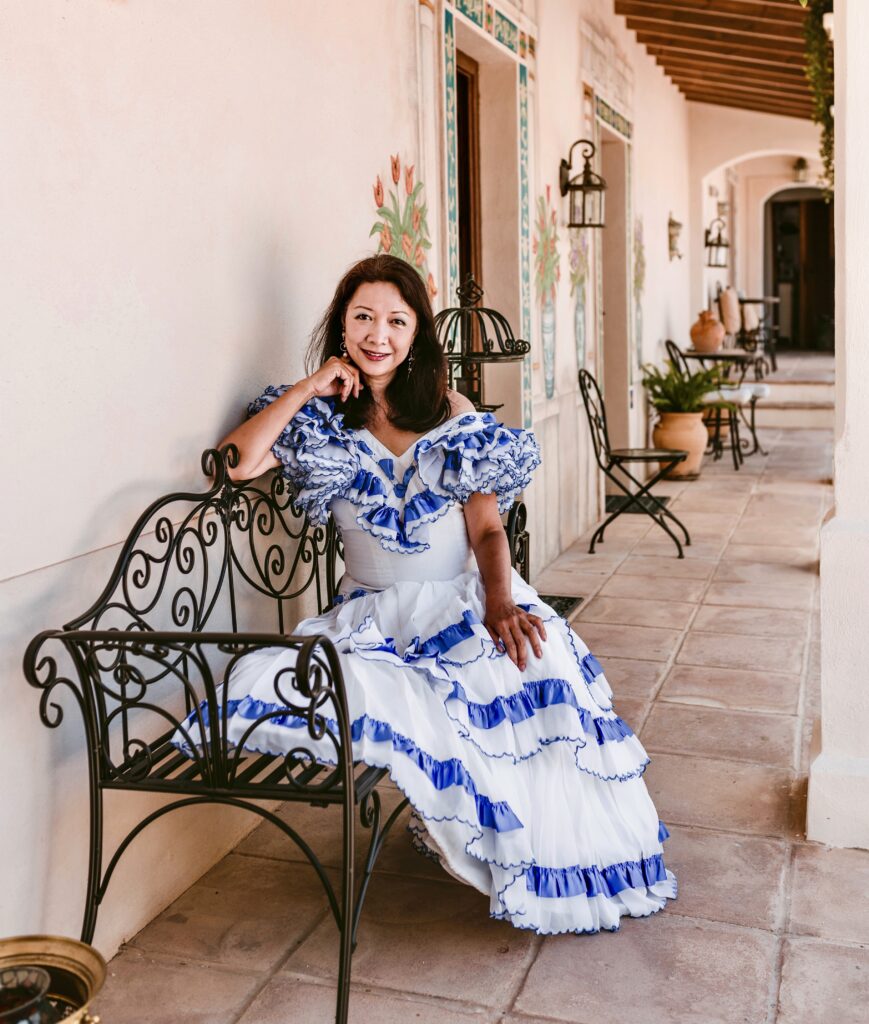 When I first saw the pictures of La Esperanza, my heart pretty much stopped. It's gorgeous! What is the inspiration behind La Esperanza?
I wanted to have an authentic Spanish hacienda hotel inspired by the world-famous Alhambra, which is just a half hour drive away, rather than a hotel designed by professional decorators to look like a hacienda. I want our guests to feel like they are staying in someone's beautiful home in the Spanish countryside rather than in a commercially-run hospitality venture. So I chose almost everything at La Esperanza Granada myself – from the chandeliers and the beds to the coffee cup spoons.
At the same time, as we are in a very special part of Spain – Andalucia is the Wild West of Spain, and the Granada area has that extra exotic influence of the Moors and the gypsies – I wanted the hotel to reflect the deep culture of Southern Spain. So the tiles in our courtyard were handmade by a family of artisans who have been making tiles in Granada for over 500 years, while our gardens were created by one of the gardeners also working in the Alhambra. And everywhere we have decor related to flamenco culture and touches of Moorish influence.
I love decorating houses so, as you can imagine, this was such an enjoyable project for me.
How did you come across this particular property?
I was on a Japan Airlines flight at the height of COVID in June 2020 and it was 15 minutes to landing at Narita Airport when this exact thought suddenly entered my head: Why don't I buy a property in Spain? It must've been something in the inflight meal because I've never had that sort of impulsive thought before, although I do love Spain and my two last happiest trips before COVID closed down the world were to the Spanish side of the Pyrenees. So in that sense, Spain was on my mind.
As soon as I reached home, I went online and started searching for properties. When I saw the property that is now La Esperanza Granada, I just knew this was for me. It took all of 30 minutes for me to decide to buy this property. As it was COVID and borders were still closed, I purchased it sight unseen and decided right then and there that I would run a hotel.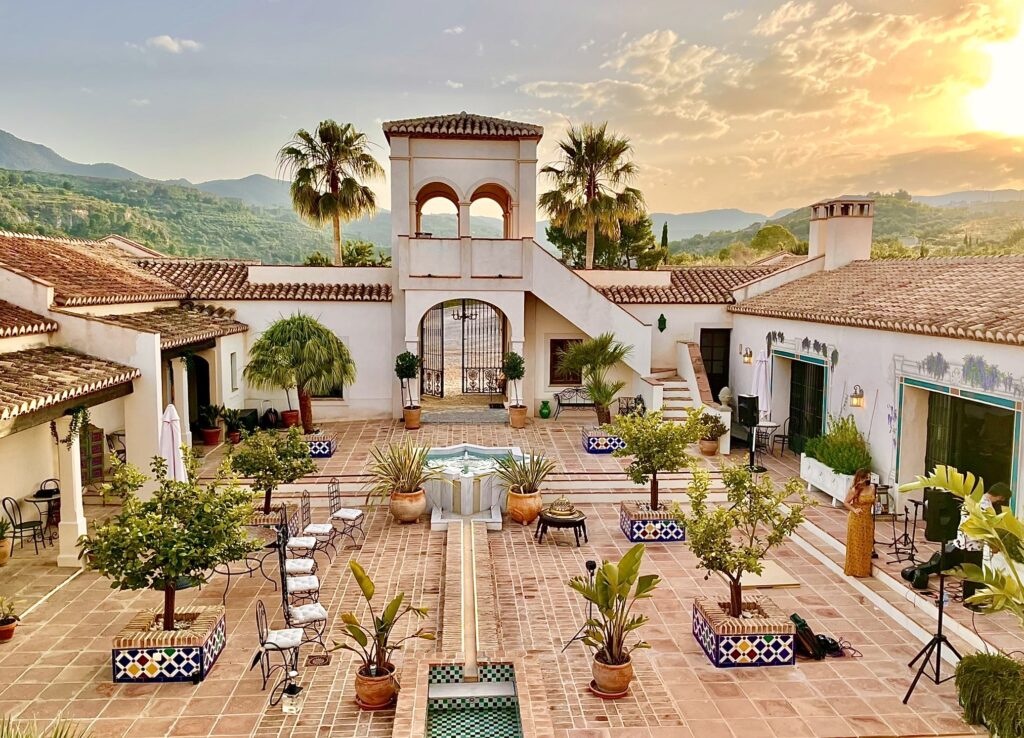 Talk to us about the La Esperanza team, Christine.
We have a Dream Team on the property so I am very lucky, and I love working with them. My partner Napo is on-site and he takes care of everything – from running the hotel to taking care of every request of guests. All our guests love him so I'm sure he's doing something right. The rest of our La Esperanza Granada family come from the village nearest the hotel. They work incredibly hard and are as passionate about the hotel as I am. In fact, sometimes, they are even more passionate than me. Our maintenance manager is supposed to go home at 6 PM every day, for example, but it's not uncommon to see him back at the property after dinner just checking if everything is all right. When I'm not in Spain, he even messages me directly with ideas about how to make the hotel better because he's thinking about this every waking hour.
Conde Nast Traveler named La Esperanza as "the most romantic hotel in Granada". So exciting – walk us through that.
La Esperanza Granada truly is romantic. The setting of a Spanish Mission-style mansion amidst complete nature and jaw-dropping views will melt anyone's heart. Then there are the interiors which take guests back to another place and time of Old World elegance and style, to a way of life that almost no longer exists.

So, as you can imagine, we are very popular for weddings. We've had couples who've already booked a wedding venue come to see our hotel just for fun as it's been making the news; when they walk in, that's it. They're in love and willing to forfeit their deposits on other venues just to get married at La Esperanza Granada. We have guests sending us poems and letters about their stay. This is not usual for most hotels. One poem ended with "Thank you, La Esperanza, for being in my life," while one letter began with: "There can be no better name for this hotel than La Esperanza (Hope), for I was looking for hope at exactly this time and I found it here."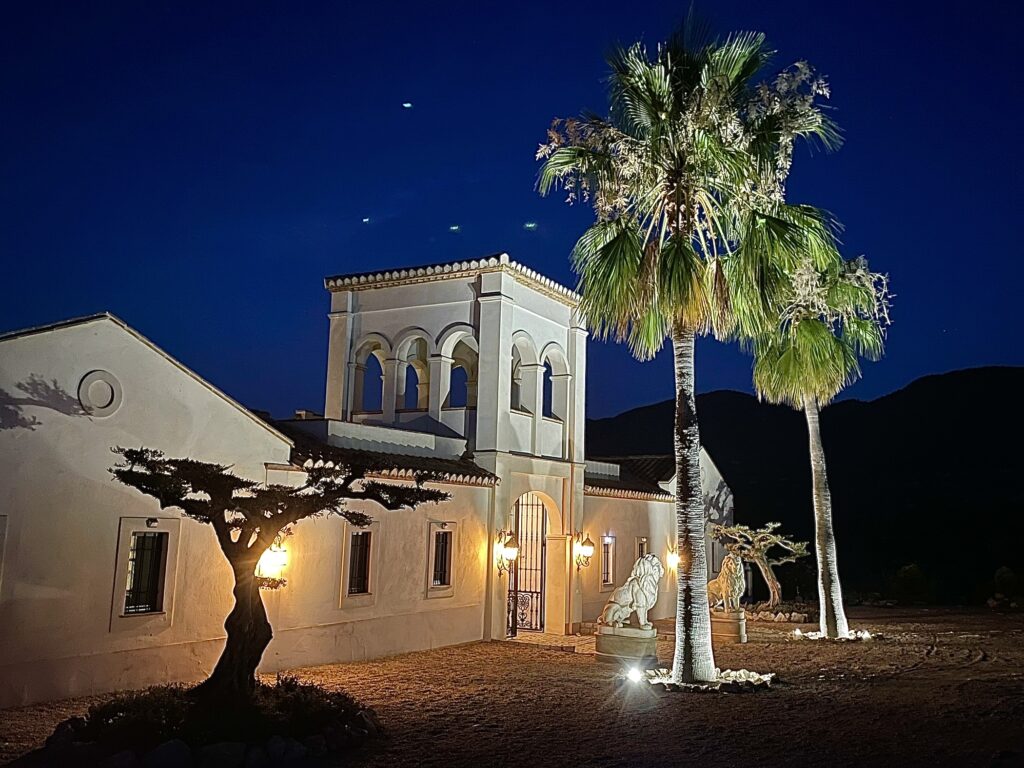 What are some of your considerations while planning for La Esperanza?
Absolutely none. I'd always at the back of my mind wanted to be a hotelier one day. But this was really a spur of the moment decision amidst COVID and there were no other considerations except for the fact that I wanted this to be one of the best hotels in the world for its category one day. We're not quite there yet, of course, but we are definitely on the road to this goal.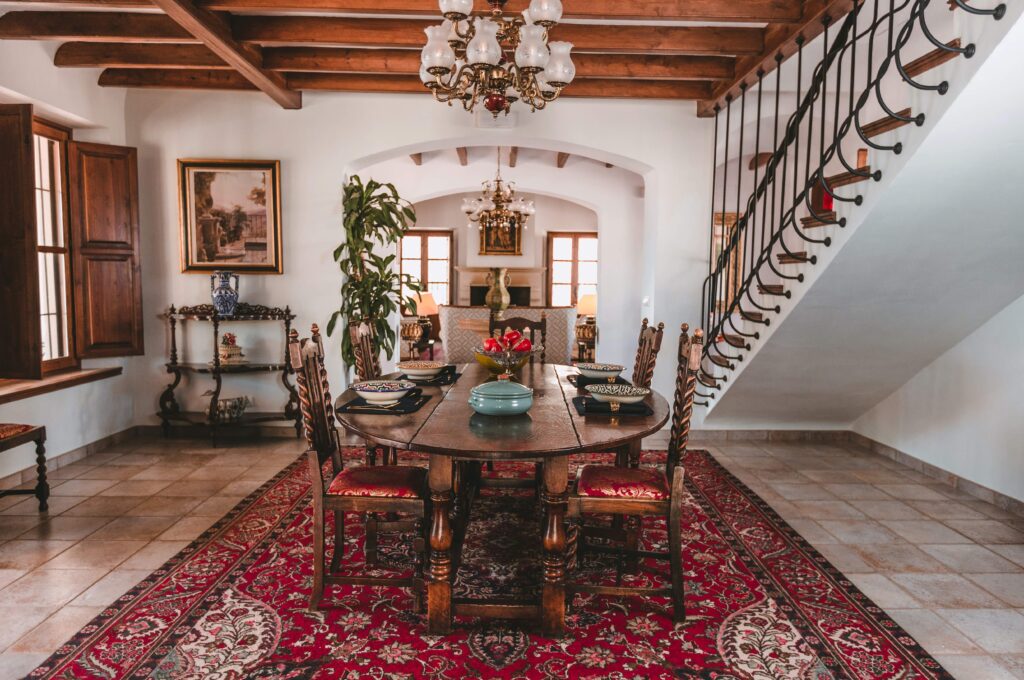 You are the Publisher and Editor of a travel magazine and now into destination wedding. Is this a natural progression?
Everything is about travel so, yes, there is synchronicity. As editor of a travel magazine, I was at the receiving end of the hospitality industry – the journalist that hotel managers were wining and dining and welcoming with VIP perks. And now I am at the other end of this spectrum, being the hotel person who is welcoming journalists to my own property, and being the one inspecting rooms for what I know hotel critics will have their eyes on. It's a wonderful natural progression because I know exactly what journalists and clients are looking for. The challenge now is to find ways to meet these desires and expectations that I am so aware of.
What do you think the future of tourism will look like, going forward?
People will eventually start traveling again once more people are vaccinated or a medicine is found to deal with COVID, and safety measures are in place. However I believe that travelers will be seeking more holidays amidst nature and with more space, after being cooped up in their homes or their cities for so long, and they will want to pamper themselves with beauty and luxury. Beautiful places make the mind calm and the heart joyful, and these two emotions have been in short supply amidst COVID. Fortunately, La Esperanza Granada ticks off all these boxes to provide luxury travelers with a wonderful, enriching and yet safe holiday.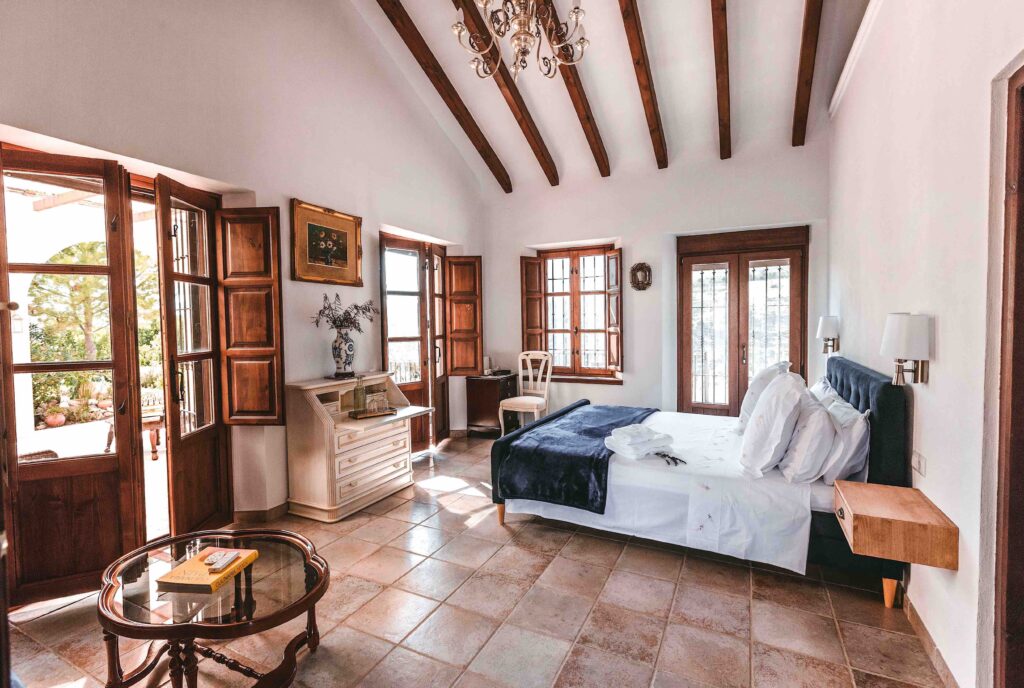 What goals guide you, Christine?
The philosophy that life is short so you should follow your bliss, and the desire to always be the best in whatever I do. If you're lucky, these two things will intertwine, making for a pretty amazing life.

Where can Fab! Luxe readers know more about La Esperanza?
La Esperanza Granada is a proud member of the L.V.X. Collection of Preferred Hotels and Resorts so we are on the company website.
We also have our own website at La Ezperanza