Spa & Hospitality Education In A Wellbeing-Conscious Society
By Zu Anjalika Kamis Gunnulfsen
Interview with Kevin J Abramowicz, Vice-President, Operations at COMO Hotels and Resorts AND CV Wijeratne, Head of Spa & Wellness Management Major at Ecole Hoteliere de Lausanne.
ABOUT ECOLE HOTELIERE DE LAUSANNE

EHL Group encompasses a portfolio of specialized business units that deliver hospitality management education and innovation worldwide. Headquartered in Lausanne, Switzerland, the Group includes:
EHL Ecole hôtelière de Lausanne is an ambassador for traditional Swiss hospitality and has been a pioneer in hospitality education since 1893 with over 25,000 alumni worldwide and over 120 nationalities among its students. EHL is the world's first hospitality management school that provides undergraduate and graduate programs at its campuses in Lausanne, Singapore and Chur-Passugg, as well as online learning solutions. The university of applied sciences is ranked n°1 by QS World University Rankings by subject and CEOWorld Magazine, and its gastronomic restaurant is the world's only educational establishment to hold a Michelin Star for a third consecutive years.

EHL Swiss School of Tourism and Hospitality has been one of the leading hospitality management colleges for hotel specialists for over 50 years. The College delivers Swiss-accredited federal diplomas of vocational education and training and of higher education in its 19th century spa-hotel in Chur-Passugg, Graubünden, to Swiss and international students from 30 countries.

EHL Advisory Services is the largest Swiss hospitality advisory company specializing in service culture implementation, business consulting, as well as the development and quality assurance of learning centers. EHL Advisory Services has offices in Lausanne, Beijing, Shanghai and New Delhi and has delivered mandates in more than 60 countries over the past 40 years.

Introduce yourselves, gentlemen.
CV Wijeratne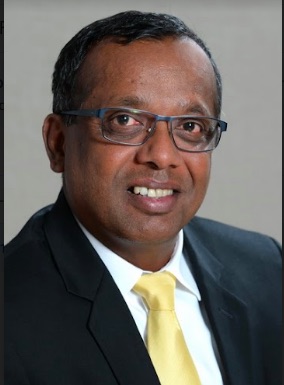 Originally from Sri Lanka, I graduated from EHL Swiss School of Tourism and Hospitality (EHL SSTH) in 1987, in Switzerland.
I started my teaching career as a lecturer at EHL SSTH a couple of years after my graduation and specialized in spa and wellness management. Today I am teaching the major "Spa and Wellness Management" to EHL students following the Swiss Professional Degree in Hotel & Restaurant Management. The program includes some operational spa management techniques with a unique approach that integrates soft skills and highlights the sensory and emotional factors of the spa and wellness industry. EHL students get an insight into front and back of house of the spa business thanks to the multiple field trips I organize for my students in Switzerland, Austria and Germany.
I have also completed research looking at the advanced modalities in wellness, hosted in 2019 the first Swiss Medical Spa & Hospitality Think Tank. This one-day forum saw leading industry experts, academics and students come together to compile the status quo, reflect on examples of best practice and identify areas of potential for the future when combining new medical and spa trends in the hospitality industry.
Kevin J A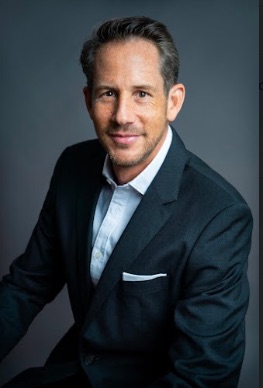 A Swiss national, with over 20 years of working experience in the hospitality industry. Over the course of my career, I have worked in Hong Kong, Indonesia, Thailand, the United States of America, in addition to my home country.
I am presently the Vice President – Operations, COMO Hotels and Resorts where the head office resides in Singapore.
What is Ecole Hôtelière de Lausanne (EHL), CV?
EHL Ecole hôtelière de Lausanne is part of EHL Group, the global reference in hospitality education.
EHL Group encompasses two sister schools:
EHL Ecole hôtelière de Lausanne which is a prestigious university and an ambassador for traditional Swiss hospitality and has been a pioneer in hospitality education since its launch in 1893 with over 25,000 alumni worldwide and over 120 nationalities among its students. EHL is the world's first hospitality management school that provides a mixture of undergraduate and graduate programs at its campuses in Lausanne, Chur-Passugg and the most recent location in Singapore, which opens its doors in September to its first cohort of students. Most recently, the university ranked no. 1 for the third year running as the world's best hospitality management school according to QS World University Rankings.
The EHL Swiss School of Tourism and Hospitality which has been one of the leading hospitality management school for hotel specialists for 50 years. The school delivers Swiss-accredited federal diplomas of vocational education and training and of higher education in its 19th century spa-hotel in Chur-Passugg, Graubünden, to Swiss and international students from more than 20 countries.
I personally teach the Spa Management Major at EHL Swiss School of Tourism and Hospitality (EHL SSTH).
Tell us about COMO Hotels and Resorts, Kevin.
Headquartered in Singapore, COMO Hotels and Resorts, offers personalised luxury travel experiences through individualised service, a commitment to holistic wellness, and award-winning cuisine. Each hotel is developed in response to the destination it inhabits.
The pandemic has single-handedly brought down the economy in many sectors and hospitality is definitely one of them. How do you think we can bounce back from all the loses the last 1.5years?
CV Wijeratne
COVID-19 has had a devastating effect on many industries; however, hospitality has been one of the hardest hit.

In a post-pandemic world, it is expected that wellness travel will continue to grow in popularity as individuals begin to prioritise their both their mental health and physical wellbeing after months of lockdowns and restrictions. According to a recent travel column conducted by booking.com, 48% of travellers are willing to take holidays as a moment to "reflect and make better life choices", and nearly 40% are interested in health or well-being travel experience.

In order to capitalise on this demand for wellness tourism, hospitality businesses can leverage on the consumers evolving needs and demands in a new-normal world through offering wellness and spa treatments or facilities.

For high-end hotels, having a spa has almost become an obligatory facility. While for many others, the presence of a wellness area has become a decisive factor in the booking process. Hotels have understood that their guests value experiences related to well-being. These high-end hotels are the ones who can benefit the most from the growing demand for health optimization on the part of their customers, since they offer qualitative accommodation, services and structures necessary to address these clients with tailor-made programs (such as diet detox, stress and emotional management, integrative and personalized fitness, Sleep and recovery, Post-COVID anxiety recovery, digital detox, etc.) likely to attract and retain them for the long term. To give you two concrete examples, Amangiri recently launched a "sleep retreat" in the Utah desert that will offer both mental and emotional support alongside holistic spa therapies to aid a better night's sleep. And Indian Hotels Co. Ltd, which runs Taj group of hotels, said to the press earlier this year that "its guests are increasingly opting for stress-relief and detox options leading to an average 50% month-on-month increase in such spa treatments."
Kevin J A
It is important to stay optimistic and to identify how this pandemic has changed the expectations of travellers and to know the 'what's and how's' we should focus on to keep-up and cater to their needs. When guest needs and expectations are met during their stay, we gain their confidence in our product and service, that in turn will help build and regain our market share, so in that regard, we have bounced back, and it keeps our business running.
Hospitality trends is said to evolve post-pandemic – to a more holistic one. If this is true, the wellness sector is definitely one that will propel faster than the rest. Tell us more.
CV Wijeratne
As mentioned in the question above, the COVID-19 crisis has caused an increased focus on the health and wellness sector which provides the hospitality industry with new economic opportunities, especially in wellness tourism. It can be expected that many will turn to wellness tourism as they seek healing for both their mind and body in the aftermath of the pandemic.

Therapeutic options like Ayurveda treatments, Feldenkrais & Traditional Chinese Medicine programs, allows guests to relax and rejuvenate while providing health benefits through traditional herbal treatments.

There are even medical spa options that are optimised for recovery. There are over 180 million recovered COVID-19 cases globally, with some who experience lingering symptoms or even long-term side effects from it. Post-COVID individuals may look to medical spa retreats, just as cancer patients do, to reorientate their bodies better after their recovery.
Kevin J A
Wellness trends and initiatives are the driving force for the hospitality sector, in which the need to offer multilayered and meaningful results-driven treatments, therapies and facilities will be paramount.

The quest for wellness and desire to improve ones' health and wellbeing while staying in a hotel or resort is no longer just about visiting a spa or a fitness center, it is definitely more about the whole experience at the property, and social spaces for guests to connect with each other. It is becoming more about the impact of the holiday experience at the property and what it has on the guest's wellbeing – not just during the stay but more importantly what they can incorporate into their daily lives post stay.

A wellness hotel/resort or spa will be more than just a calm place to relax, lose weight, have a massage or even get started on a fitness plan, it will invariably be a place where potential transformative life changes will take place – that last beyond the holiday. Life changes can include breath work, structural alignment, movement, mental wellness, coaching, hormonal health, sleep, nutritional health etc.
What is the typical route taken for one to be properly trained in wellness and spa management?
CV Wijeratne
There is no particular typical 'route' for individuals to undertake in order to enter the wellness and spa management industry. However, for some, they may choose to enter the industry through a hospitality educational program. At EHL we give students a well-rounded, immersive education and soft skills are an important part of the curriculum, be it within the Spa Management Major of the International Hospitality Management Degree or within the Bachelor in International Hospitality Management. These skills are taught through a mixture of experiential and pedagogical techniques and include skills such as relationship management, emotional intelligence and self-awareness. All of these characteristics are needed in both a business and a social environment, they are transferable from situation to situation, industry to industry, sector to sector.

EHL's Swiss School of Tourism and Hospitality (EHL SSTH) in Passugg, Switzerland, is home to the Spa Management Major and so students who are looking for a career within spa and wellness should consider this program. EHL Campus Passugg sits above the city of Chur in Switzerland, allowing students to experience Switzerland's most famous region for alpine tourism and luxury hospitality from a 150-year-old hotel resort site that was once an internationally renowned spa hotel with healing mineral springs.

For students looking to study at EHL Campus (Singapore) they will have the ability to fulfil internships at prestigious hospitality establishments within Singapore and further afield in Asia and also have the possibly to do some semester exchanges on EHL Campus Lausanne or EHL Campus Passugg. As wellness is becoming incorporated in the wider hospitality industry, EHL aims to give students a well-rounded, multifaceted experience to help them further their careers by teaching the importance of customer wellbeing and how it can be featured in all day-to-day operations.
Kevin J A
For those considering a career in hospitality, be it in hotels or spa management, further education is one route to consider as it gives individuals the best insights and experience into the industry, which one will be able to draw upon them throughout their career – I still do from my time at EHL.

I chose to go to EHL, the best hospitality management university as I wanted to gain a quality hospitality management education, experience and academia to start my career. It's a route that always has been and will continue to be incredibly popular.

I still apply skills learnt from my EHL classes and workshops into my role at COMO Hotels and Resorts, drawing on knowledge and experience from all different areas to appeal to our guests and ensure a most enjoyable stay.
If there is something the pandemic has taught us is that for an industry to be resilient to any challenges, there must be some strategic planning. What are your plans going forward?
CV Wijeratne
As a result of the pandemic, hotels and spas will need to continue to align with government guidelines and health and safety measures, holding to these new standards of safety and cleanliness in order to protect guests and staff alike from the virus.

Aside from safety measures, some hospitality industry leaders believe that some hotels need to be transformed into a destination spa or similar niche of wellness destination. According to Open Sourced Workplace, 65% of employees have indicated that workplace stress is causing various difficulties in their personal lives. Due to the pandemic stress, many would be attracted to the lure of a beautiful and peaceful escape for a chance to heal and recharge. A plethora of spa treatments, outdoor activities, wholesome, healthy food, exercise regimes and even digital detoxes to ensure re-connection, as well as rest and relaxation.

Regarding the industry in general, I invite you to have a look at the article of my colleague, Dr. Achim Schmitt showcasing 4 steps hotels should take to adapt to a post-COVID world.

In terms of on-campus, throughout 2020, like the rest of the world, we had to transform our digital offerings, teaching models, and systems that were already in place but accelerated into action as a result of the pandemic. Rather than create a temporary fix, we changed our teaching methods digitally to ensure engaging educational content with the newest technological breakthroughs to make learning more fun and memorable – and these are here to stay.

A concrete example is the EHL Hyflex learning model that is a hybrid learning model offering flexibility between the physical and digital worlds. Hyflex (=Hybrid and Flexible) is not a new technology: it was created by the San Francisco State University in 2005 but its relevance became even clearer since academic institutions around the globe had to move to remote teaching in the beginning of 2020.
Kevin J A
Indeed, resilience is the greatest asset to have in order to navigate through this period of the pandemic, which is filled with countless of uncertainties. It is almost impossible these days to draw up a fixed course of path one wishes to undertake (both personal and business) as we are living in a highly volatile situation.

We ought to think, anticipate and identify all the different scenarios (be it good or bad) and assumptions of how things could possibility evolve during and post pandemic. Recovery and surge in cases all the way to lock downs in countries we are operating have made it difficult to set a clear strategy that fits all, while our core values remain the same regardless and it is important that we implore strategies region specific. The path to recovery is to return to pre-COVID conditions and emerge stronger with an emphasis on our values.
For those keen to see what EHL has got to offer, where can they go to, CV?
For those interested in EHL academic programs and campuses in Switzerland and Singapore, you may find out more at https://www.ehl.edu/.

And for those interested in EHL's Spa Management Major, they can have a look at our dedicated webpage https://ssth.ehl.edu/en/study/hf-diploma/spa-management-major