rachel gray, artist
By Zu Anjalika Kamis Gunnulfsen
UK / Malaysia
Rachel Gray, Artist – Rachel Gray Portraits
Her pieces are so vivid that I always have to remind myself they are (indeed) paintings. She is an incredible artist with amazing work ethics.
So, when she said 'yes' to Fab! Talk, I was ecstatic.
Catch my chatter with Rachel Gray of Rachel Gray Portraits.
Tell us who Rachel Gray is – your life, your journey and what makes you go into art.
Wow, we had better make a pot of tea for this question! In a nutshell, I'm all about making the magic happen on both the personal and professional fronts – it's go big or go home! I'm quite artsy, I live for colour and animals and adore anything with four legs and a tail. I used to hear the word 'no' more than 'yes' with regards to work opportunities but that has changed through grit, dedication and hard work. That sounds about right. Oh and lastly "What makes you go into art" – to be honest it's like breathing, I'm always working or doodling on something, it's a part of me and always will be.
I've seen some of your work, and I know many will agree – they are brilliant. At times, I cannot even tell your painting from a picture – that is how vivid you work is. Walk our readers through the type of art you specialise in, Rachel.
Ahh thank you so much for the kind words Anjalika! A lot of my work is in the form of digital wildlife portraits. These are painted using my own wildlife photography as a reference, I need to spend time watching the animal, usually for as long as they allow me to, then I go back to my studio and attempt to recreate that moment I shared with them on the canvas. I never feel that I can do justice to these amazing creatures but I love to try. I can't use images from Google to paint from, I feel these are too flat and don't give me any sense of the animals as living, thinking creatures. To paint the portraits, I draw on a Wacom tablet, which is a touch, tilt and weight sensitive tablet. I only use Corel Painter as the software as it allows me to recreate traditional materials and techniques in a digital medium. The portraits are created from a blank canvas, all by hand and all from scratch, no photoshop, pattern brushes or filters, just me and anywhere between 80 to 250 hours of painting.
Some people have said "oh it's on the computer" like that somehow creates the work for you. Nothing could be further from the truth!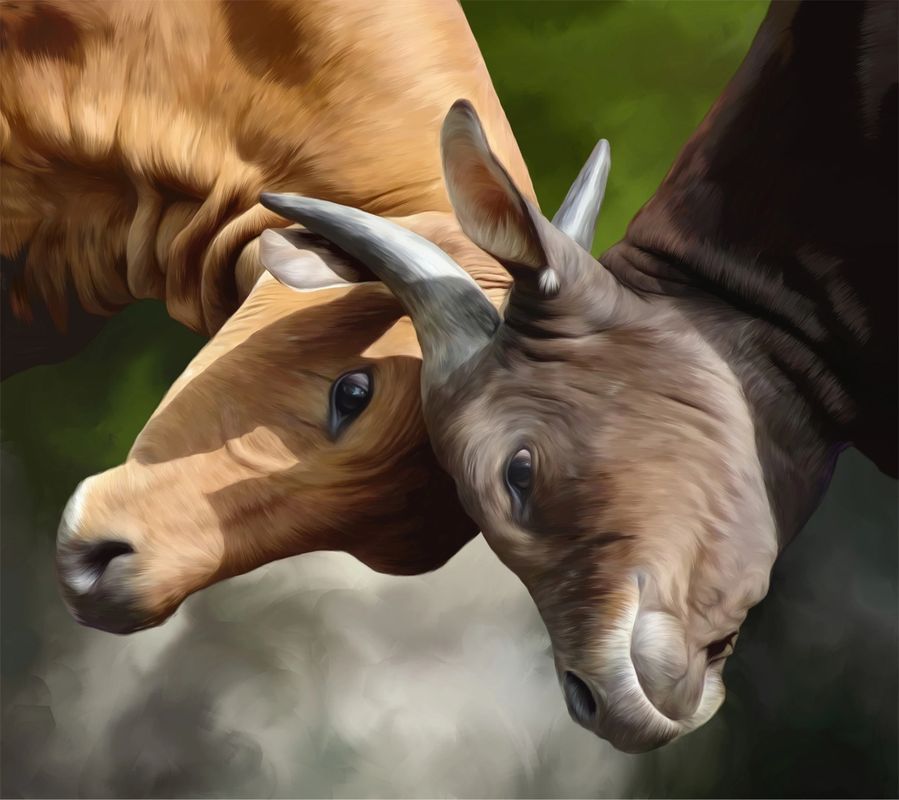 Art is often seen as an elitist, luxury pastime. What are your thoughts on this?
Art is for everyone, created by everyone. Art has this amazing ability to transcend classes and social groups, every artist can have a voice. That's one of the many things I love about art. Sure, it can be seen as an elitist pastime, that side of things gets the most headlines, but art galleries are generally free to enter or charge a very small entry fee. The accessibility of art is fantastic, no language barriers just creative ideas that can be seen by anyone.
Rachel, coming from the UK and now in Kuala Lumpur. What are the major differences between arts enthusiast in Asia and back home?
Too many differences to list but over all that's a good thing! The diversity helps keep the art market and trends vibrant and exciting.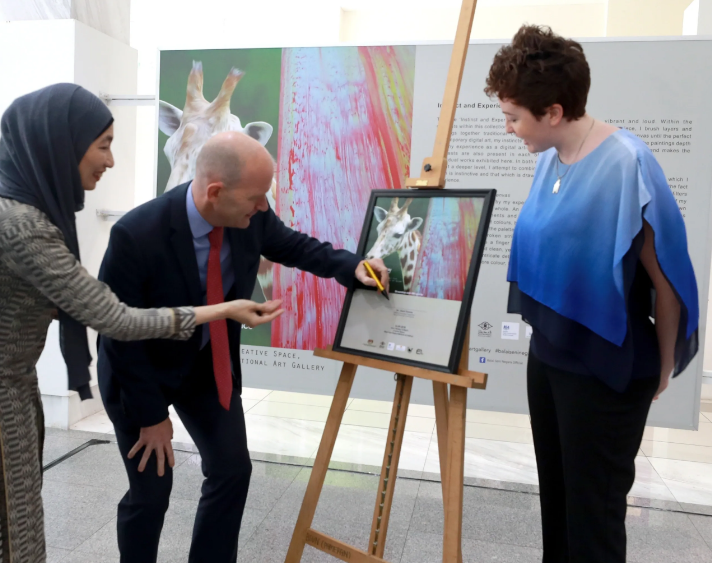 You had a solo exhibition in Malaysia in 2018, which also depicted few 'firsts' for the art scene here. Tell us all about it.
Yes, the exhibition was at the National Gallery, Malaysia and was called 'Instincts and Experiences'. It was a collection of my digital wildlife portraits and abstract oil paintings. It was the first time a female British artist had held a solo exhibition at the National Gallery of Malaysia which was a huge honour, particularly as 2018 was the 60-year anniversary of the gallery. I am still deeply humbled by this experience and to all the wonderful people that took the time out of their day to attend the official launch and opening ceremony. An exhibition, event and day I shall never forget.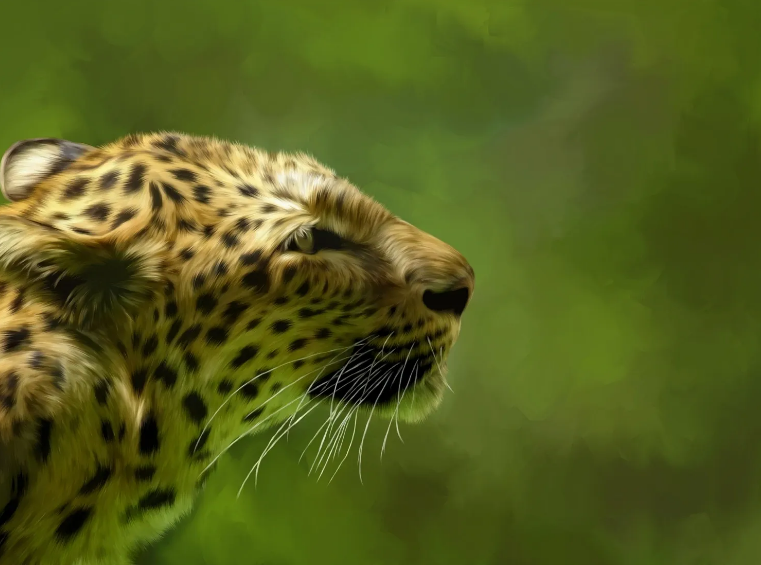 We've heard so many instances of arts and philantropy. Any thoughts on this, Rachel?
It's very much a part of the art world and rightfully so. Recently, I was part of an international exhibition for WWF Malaysia. For me, raising awareness of endangered species has always been part of my work and I was so grateful for the chance to support such an important organisation.
Tell us about Namibia.
Magical! It was a trip of a life time and I would go back in a heart beat. To see so many wild animals in their natural environment was an absolute joy, I was incredibly lucky to have the experience and the opportunity to see so many incredible animals.
In brief, my wildlife photography tour of Namibia is part of a collaboration with the Namibian High Commission to Malaysia, Her Excellency Anne Namakau Mutelo and I are promoting Namibia as a tourist destination and raising awareness of the rare but endangered animals of Namibia via my wildlife portraits. The exhibition is due to tour Malaysia, Thailand, Philippines and Indonesia.
Growing up in Singapore, one thing I notice is that arts is often seen as non-essential subject in school – compared to math, english and science. How do we change this perception amongst the young people?
I don't think it's young people that need to change in that sense, it's old ways of thinking that desperately need to adapt. It is so sad that the arts are seen  as non-essential subjects. In these challenging times as we adjust to the pandemic, we have all turned to the arts in one way or another to help us as we spend our time at home, be it through music, paintings, design, illustration, interior design, films, books or even binge watching TV programmes, we all turn to the arts and artists in our time of need. 
I have a rather compelling question for you, Rachel. Can arts heal communities and societies?
Completely, even on an individual basis using art to unwind or destress from a crazy day or art classes to work out that inner frustration or worry is something very cathartic and tangible. I would almost say a must especially in times like these where gyms or parks aren't accessible.
What are your plans going forward?
That's a big question, with the global pandemic this has altered things somewhat. However, the plan is to launch the South East Asia Tour with the Namibian High Commission to Malaysia, once it is safe and responsible to do so. I cannot wait to share this with you all!! The memories, the photographs and of course my new collection!
My work is also currently available (pending CMCO regulations) at the Emerging Artist Gallery in the Four Seasons Hotel, Kuala Lumpur.
For more information on exhibitions, paintings and plans in the making, be sure to follow me on my social media handles, behind the scenes and everything in-between!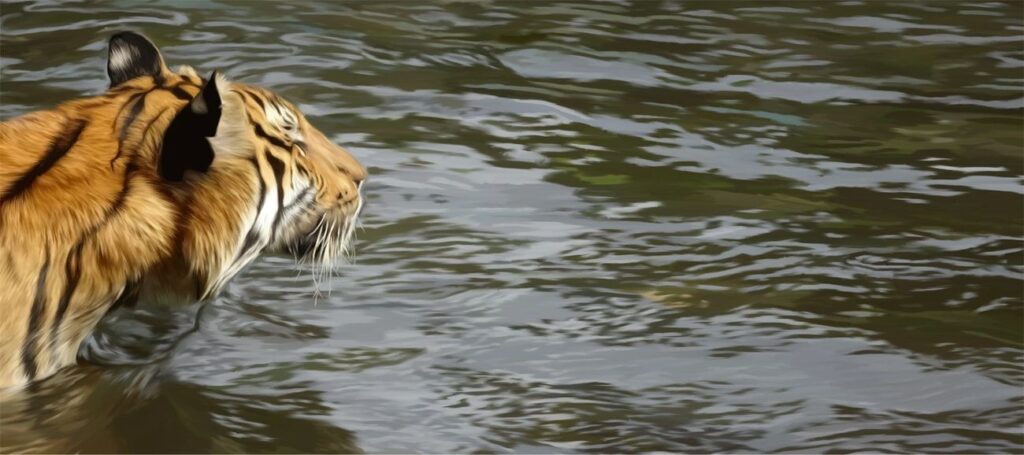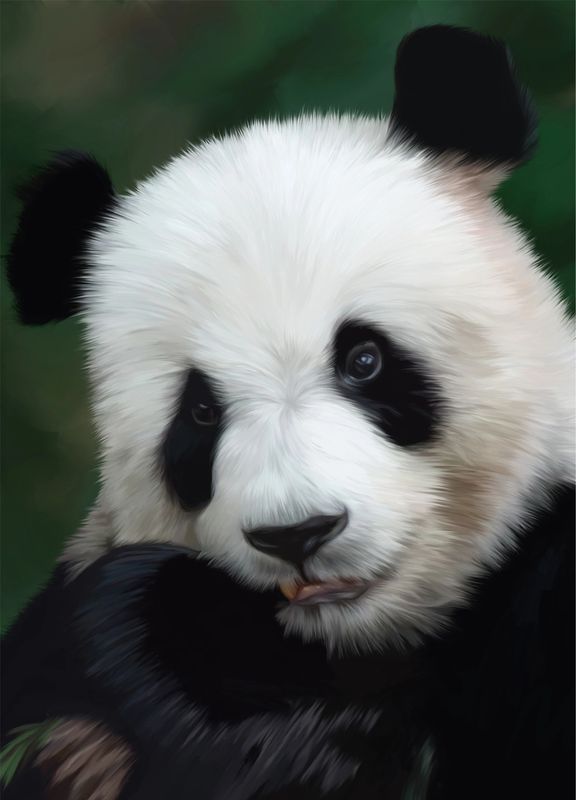 ---
Rachel, tell Fab! Luxe readers where they can go and view your work and get in touch with you.
Do come and say hello via:
Website: www.rgportraits.com
Instagram:
rachelgray.art//
rachelgray.artist
Facebook:
rgportraits
Pintrest:
RachelGrayArt