Masturah Sha'ari & Jeffrey Wandly
Founders, Maya Gallery (Singapore)
Interview By Zu Anjalika Kamis Gunnulfsen
Tell us all we need to know about Masturah Sha'ari and Jeffrey Wandly.
Two individuals who share a passion for the arts, run an art gallery in Singapore. We are artists and also professionals in their own fields — Masturah is an accomplished designer; Jeffrey is a project development and management professional. Married to each other for 21 years, they have 3 children: Mariessa (19), Johanns (17) and Miea Sara (12).

Masturah Sha'ari is the co-founder of Maya Gallery, an art gallery with a focus on heritage, culture and Singapore art. An accomplished designer, she has designed numerous publications, including the award-winning "The Mango Tree" and "Leluhur: Singapore's Kampong Gelam", winner of the 2021 NUS History Prize. She is a recipient of the Certificate of Commendation at the Conqueror Horseman Design & Print Awards (2000). Drawing since young, she took part in neighbourhood art competitions and won a few. Inspired by experiences through her life journey, she started painting her abstract expressions in acrylic on canvas in 2015; her works have been exhibited in Singapore and Malaysia.

Masturah holds a Master of Arts in Asian Art Histories from Goldsmiths, University of London (2021). She graduated with a Bachelor of Arts, majoring in Economics and Malay Studies, from the National University of Singapore (1992) and a Diploma in Design Communication from LASALLE College of the Arts (2000). She has worked at the Institute of Contemporary Arts Singapore (ICAS) and Enterprise Singapore (formerly International Enterprise Singapore). She was appointed Chairman of the Singapore Women Artists Exhibition 2021, titled Voices & Visions, organised by the Federation of Art Societies Singapore and held at the Singapore Chinese Cultural Centre. She strongly supports multiculturalism and inclusivity, as well as the bridging of traditional and contemporary art practices.

Masturah dedicates her work in the arts to her late father, Hj Sha'ari Tadin. He was a former Senior Parliamentary Secretary to the Minister for Culture, a Colombo Plan Scholar and the first Malay graduate Member of Parliament. In "We Also Served: Reflections of Singapore's former PAP MPs", edited by Rohan Khamis and Chiang Hai Ding, published by Straits Times Press (2014), a compilation of stories and autobiographies by former PAP MPs, she wrote a biography of his contribution to Singapore as an educator, politician and community leader.

Jeffrey Wandly captures the essence of heritage and historical landmarks with ink and acrylic on canvas. Fondly called "Building Whisperer" by his collectors, he has had three solo shows and exhibited in Singapore, Malaysia, Indonesia, Hong Kong, Korea and Vietnam. His works can be found in the collections of government ministries, organisations and private individuals. He received the Merit Award at the Singapore Tourism Board's Saces Sculptor Competition (1980) and the Third prize (Seniors) at the Takashimaya National Student Painting Competition (1992). He also won the Best of Show Award at SeniKita by Kamal Arts Gallery in Wisma Geylang Serai (2020).

Jeffrey holds a Master of Project Management from Queensland University of Technology. He graduated with a Bachelor of Architecture (Honours) from National University of Singapore. He is a recipient of the MENDAKI Excellence Award, for being the top Malay student at tertiary level, and the Architecture Angullia Scholarship. A project development and management professional, he is also an associate member of the Singapore Institute of Architects. Jeffrey has been invited to give art talks at various organisations, and has mentored young artists. He was the Executive Consultant for "Konsert Gurindam Jiwa", commissoned by National Arts Council for Silver Arts 2018, where he performed a saxophone solo alongside a 70-strong Angklung orchestra during this tribute concert to his late father Wandly Yazid — an accomplished music composer, arranger and musician in the 60s and 70s.
Let's go back to the time when the decision was made to start Maya Gallery.
It was on our honeymoon in Bali in 1999, spending almost the entire time visiting art galleries and museums, sketching in the temple grounds, walking through the rice fields and just chilling with the locals, artists and artisans, that we had joked over coffee at a street café that it would be nice to have our own art gallery.

After we had kids and we were planning family vacations, we would pack sketchpads, crayons, markers and colour pencils to keep them occupied. We also brought them to exhibitions and cultural performances. Our firstborn, Mariessa, asked for music and dance lessons, joined a performing school and was performing on stage even before Primary One. The two younger ones enjoyed drawing and painting. Our lives were practically revolving around the arts.

At the end of 2011, Jeff was retrenched and I was faced with the possibility of being kicked out of my design consultancy office on the second floor of a double-storey shophouse along North Bridge Road. We were worried about how were going to take care of our young family. The Quran says, "With difficulty, there will be ease." We prayed for an opportunity to be able to work and serve others. After many discussions and negotiations, that shophouse would become the space where Maya Gallery was born.

Starting Maya Gallery also felt like a responsibility — to promote and support our local artists, encourage an appreciation for art and patronage, and inculcate creative conversations and exchanges. And with that, we persevered and have continued our gallery programmes and activities, until today.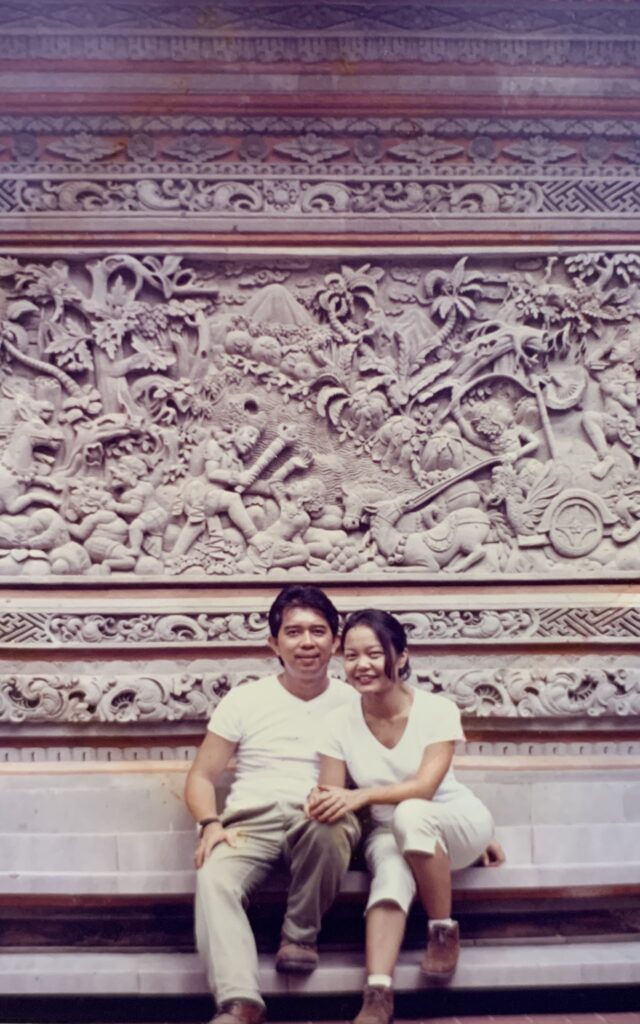 Maya Gallery focuses on heritage, culture and Singapore art. Can you talk a little bit about that?
Jeff and I are drawn to artworks that are not only visually strong but also carry a special message and significance to the artists who created them. Many of these works relay the artists' hopes of raising awareness of issues of the environment, society, heritage and culture.

Art allows us to get into conversation about many things that we sometimes find difficult to talk about. Through art, we can know more about our heritage, our culture, and ourselves. When we are aware of these things, we learn to respect each other more and get along better with one another.

What's the significance of the name MAYA?
When we first started Maya Gallery in 2012, one of our guests had said that the name "Maya" means good luck and wealth in Sanskrit. I was already using the name "Design Maya" when I first started a sole proprietorship for my graphic design consultancy after leaving public service in 2003. That was after Mariessa was born. Then we had Johanns. And Miea Sara. Somehow we chose "Maya" as the name of our gallery as we were already comfortable with it. Like it was our 4th baby.

How is the art scene in Singapore?
With many art exhibitions and projects happening in Singapore, we are not short of an art event to attend, whether physically or online. Maya Gallery was part of Singapore Art Week 2022 in January and there were more than 100 exhibitions showing at the same time!

The art scene took a turn two years ago during the pandemic and lockdown: galleries had to close, artists could not go to their studios, collectors and everyone else were homebound. When NAC (National Arts Council) offered digital project grants, we applied, got it and collaborated with a technical team to do our first virtual show. We had glitches and heavy online traffic on the launching day! Though we had great feedback and responses online, there was very much nothing else. No calls, no sales. It took months before we received enquiries and thankfully some works got sold. Many in the arts sector faced much worse.

Now that things seem to look a bit brighter, physical exhibitions are back and people are dying to get out and see new things. With the current Safe Management Measures, galleries are still not allowed to have the kind of opening receptions like we used to, visitor capacity is reduced and some shows are by appointment only. Viewing of artworks have become more intimate and private. Perhaps that is how it is meant to be.

Having said that, Singapore is surrounded by countries with very long histories in art and strong eco-systems, like Indonesia, Malaysia, Thailand and the Philippines. While painting remains a strong art form in our neighbouring countries, the younger contemporary artists here prefer to make art that is highly conceptual. For viewers, especially the layman in the street, to understand art beyond the canvas, you would have to read the labels or have a conversation with the artist. This is why art education and appreciation plays a big part. You can attend some really good art history and appreciation short courses at LASALLE, but art history is not taught at schools. We may hear about Van Gogh and the Monalisa from books, TV or film, but do we know our own Singaporean artists? Through art, we can learn about our society, history, politics and about ourselves. Art allows us to ponder and think. Through our exhibitions and dialogues at Maya Gallery, we hope to expand conversations about art and encourage an appreciation for art.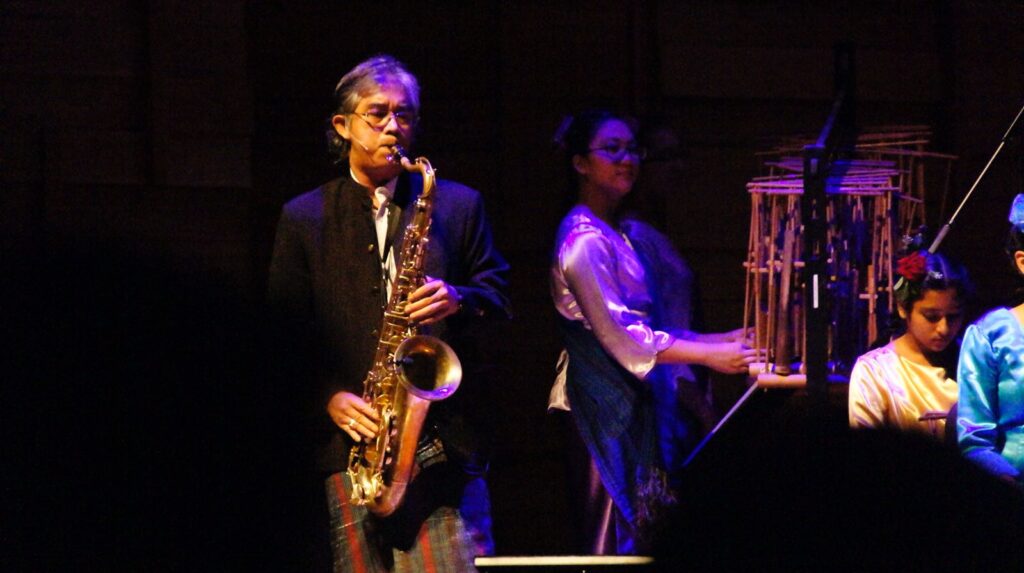 This is a question I've often brought forward to artists that I speak with and I would love to know both of your perspectives.
Art is often seen as an elitist, luxury pastime. What are your thoughts on this?
Sadly, after a decade in the art industry, we are still surrounded by perceptions that art is a playground for the rich, that artists make art for fun and "ikut suka hati" or do as they like, that art gallerists have deep pockets, that art schools are for students from rich families, that art exhibitions and fairs are for "chi-chi" (the pretentious) or to rub shoulders and be seen. Look, we can't change people's perceptions and views.

But despite all this, we have met some of the nicest, grounded, honest and humble people who sincerely appreciate art and support art in any way, be it artists, art collectors, art educators, art students, curators, art gallerists and lovers of art. We are so grateful that Maya Gallery has been a great meeting place and is instrumental in bringing people closer, from various art disciplines and all walks of life.

What about arts and philanthropy?
Maya Gallery has always upheld a social responsibility, guided by a philosophy of giving back to society. Through the years, we have been involved with curating art exhibitions for various charities, where a portion of the proceeds are donated to special causes. Through collaborations and our own small ways, we have helped raise funds for UN Women, The Sarah Grace Sarcoma Foundation, Very Special Arts (VSA), SGH Cares, Children's Cancer Society, MENDAKI, Ridzwan Dzafir Scholarship, Lutheran Community Care Services and TOUCH Community Services, among others.

We believe that every child should have equal opportunities no matter what background you are from. The gallery has worked with non-profit organisations and orphanages to provide art appreciation and batik painting workshops for youths and children from underprivileged families. Some of these kids, with good drawing skills and talent, even told us they had never stepped into an art gallery before, and they were touched and motivated by these art experiences.

The gallery has facilitated talks and sharing sessions, given gallery tours to students and teachers, and has been part of community engagement activities. We have hosted book club sessions to encourage and promote literary arts. We have also organized film screenings and music productions. The arts should be enjoyed by all.

In your opinion, can arts heal communities and societies?
Art has always been a powerful enabler in healing communities and societies not only in the Western world but also here in Southeast Asia. When "History Class," an installation by Thai conceptual artist Sutee Kunavichayanont, was first set up at the foot of Bangkok's Democracy Monument in 2000, the public saw old-fashioned wooden school desks, on which were carved images of events in Thai history left out of school textbooks. Visitors and passers-by were encouraged to sit down and make rubbings of the etchings, which evoked traumatic events like the Thammasat University massacre of 1976. Public participation in the work allows the people to have authority over their history, which would otherwise be tightly controlled and manipulated by the Thai government and the media, and this engagement paves the way for collective healing. Now found in the collection of National Gallery Singapore, Sutee's work is one of many examples of subtle yet significant works of art across Southeast Asia that can be politically effective and unifying at the same time.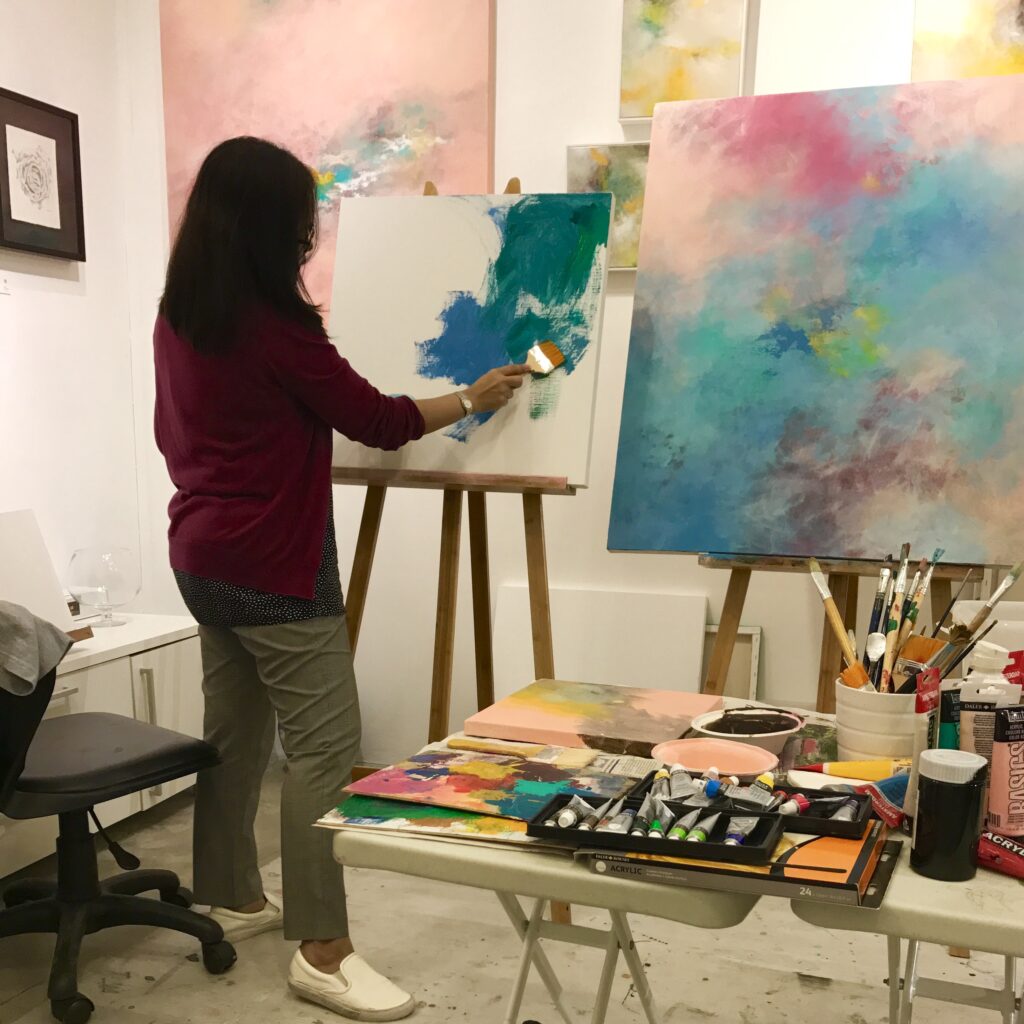 What are your plans going forward?
Maya Gallery celebrates 10 years in 2022! We hope to embark more on publishing and documentation of our journey, our artists and their works, and be able to negotiate the many challenges and issues of this digital age, especially during these pandemic times.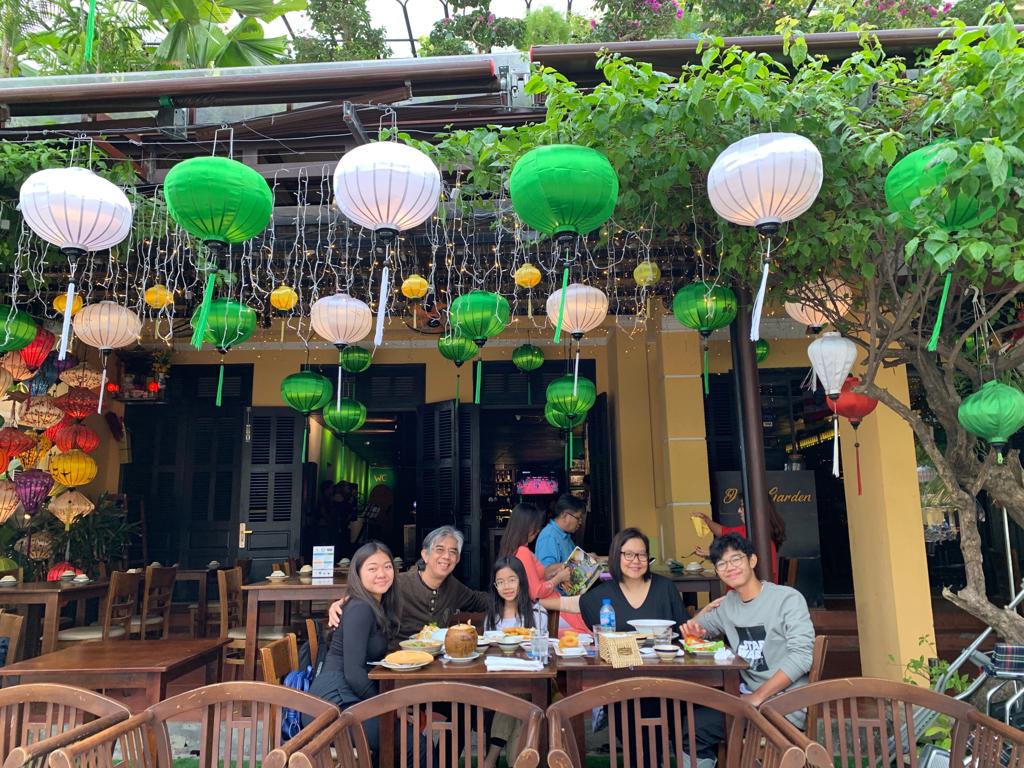 Getting to know Masturah Sha'ari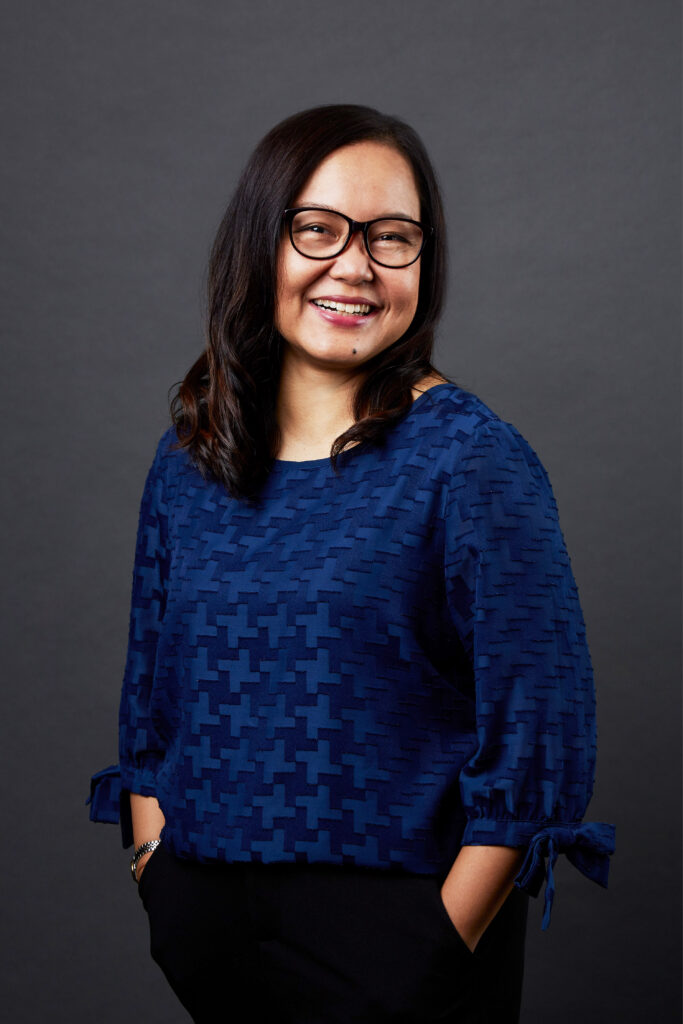 Best book you've read this year
Negotiating Home, History and Nation: Two Decades of Contemporary Art in Southeast Asia 1991-2011, edited by Iola Lenzi and Khai Hori. Published by Singapore Art Museum, 2011.

The last music you downloaded
Cinta Luar Biasa by Andmesh

The work of art that changed everything for you
Last Flight, by Alfredo and Isabel Aquilizan
Cycle, by Sopheap Pich

When you need to feel inspired
Listen to music by Brian McKnight

Things you'll always have in your fridge
Butter, cheese, maple syrup, eggs, fruits. And chocolate!

A typical day for Masturah Sha'ari
Waking up and preparing breakfast for the family before they start work and school. Answer emails and plan things to do. Go to the gallery and get down to administrative work. Work on design projects on the iMac and gallery admin. Attend to visitors if any. Some artmaking (the best part!). Leave the gallery by 6 pm (if possible!) for home and prepare dinner. Dinner with family. More work on the MacBook. Try to catch a nice film on Netflix with hubby and kids. Wind down. Sleep. And dream.

What have you come to appreciate in 2021
That family is very important to me.

Definition of success to you
To be happy, healthy and able to take care of the family

Biggest inspiration
My Dad, Sha'ari Tadin


Country you can't wait to go back to
London—the first city I took my first flight to, at the age of 21.

Favorite podcast(s)
The Padang Sessions

Something you've recently discovered
That you were meant to meet the people that you have met in life.

Philosophy in life
Be Happy, Live Life with a Difference, Serve Others.

Your style icon
Me

Best things about Singapore
Mom, Home, Friends

Favorite movie
Titanic

What's in your cup and plate for teatime
Latte and keropok udang

Singaporean indulgence you'll never forgo
Indian rojak

Work of an artist you collect or would (collect) if you could
Malam Merah by Latiff Mohidin (Pago-Pago series)
Anniketyni Madian's wooden sculptures

Where can Fab! Luxe readers know more about your work
Website – mayagallery.com.sg
Facebook – mayagallerysg
Facebook – masturahshaari.design
Facebook – masturahshaari.studio
LinkedIn – masturahshaari

Where can you be contacted?
[email protected]
Getting To Know Jeffrey Wandly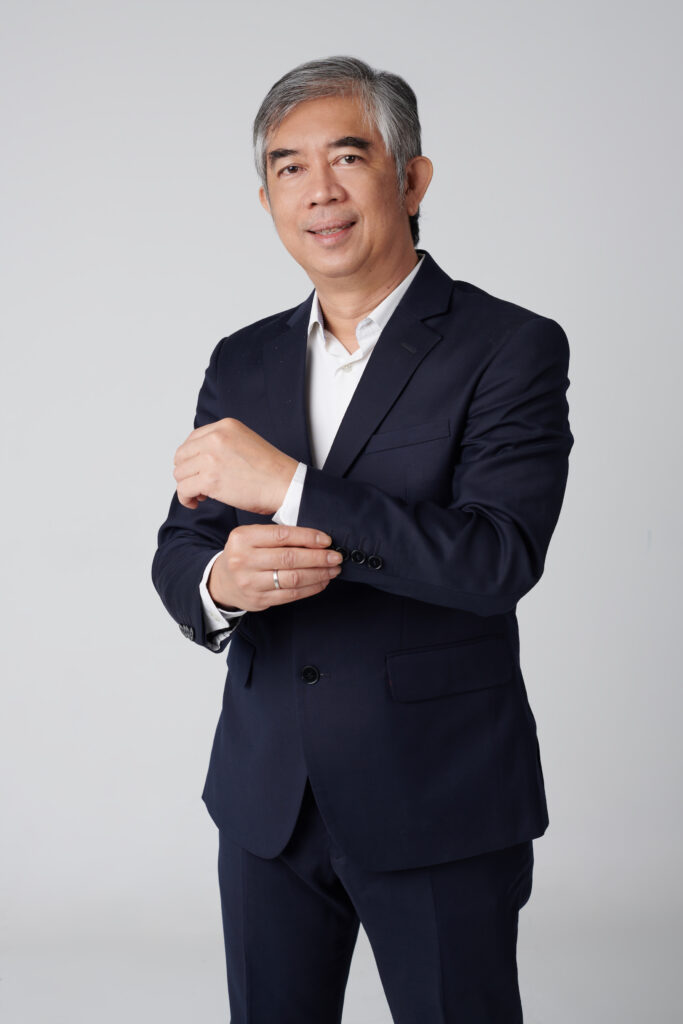 Best book you've read this year
AFFANDI : Vol 1, 2 & 3
by Sardjana Sumichan. Published by Bina Lestari Budaya Foundation, Jakarta 2007.

Building Memories: People, Architecture, Independence
by Lai Chee Kian, Koh Hong Teng, Chuan Yeo. Published by achates 360 Pte Ltd, Singapore, 2016.

The last music you downloaded
U2: I Still Haven't Found What I'm Looking For

VIVALDI: The Four Seasons

The work of art that changed everything for you
THE BLANCO MUSEUM, built by Maestro Artist Don Antonio Blanco, Ubud, Bali

When you need to feel inspired
Go to the beach, listen to music, play music or painting

Things you'll always have in your fridge
Sambal & Kecap Manis

A typical day for Jeffrey Wandly
Corporate, Gallery, Art making, Housework, Driver, Delivery and Kopi breaks in between.

What have you come to appreciate in 2021
Time, Travel, Family

Definition of success to you
Made a difference, positive impact to others.

Biggest inspiration
Father, Wandly Yazid

Country you can't wait to go back to
Bali and Nepal

Favorite podcast(s)
TED Talks

Something you've recently discovered
Red Light Therapy, Infrared Pain Treatment for my back

Philosophy in life
Pursuit of Happiness

Your style icon
James Dean

Best things about Singapore
Hawker centre and kopi tiam

Favorite movie(s)
The Lakehouse
La La Land
Gurindam Jiwa

What's in your cup and plate for teatime
Kopi O, Goreng Pisang

Singaporean indulgence you'll never forgo
Nasi Padang and Mee Rebus

Work of an artist you collect or would (collect) if you could
Affandi, Wu Guanzhong, Jean Michael Basquiat

Where can Fab! Luxe readers know more about your work
Website – mayagallery.com.sg
LinkedIn – jeffreywandly